---
Sentence Maker: biting
The Sentence Maker allows you to enter a word or phrase in the text box below and retrieve translated sentence pairs (English and Spanish) containing that word/phrase. This tool is great for seeing how words are used in a natural context.
The mosquitos are biting me.
Me están comiendo los mosquitos.
They are like a snake biting its own tail.
Es como una pescadilla que se muerde la cola.
For me, that is excessive - we are biting off more than we can chew here.
Para mí, es demasiado; estamos abarcando más de lo que podemos.
These are the very areas where the credit crunch is biting hardest.
Hay muchos ámbitos en los que la restricción del crédito está azotando con dureza.
The Union really would be biting off far more than it could chew there.
En tal caso, la Unión estiraría el brazo más que la manga.
Now we have to start biting some bullets; we have to start focusing on the issues.
Ahora tenemos que hacer de tripas corazón; tenemos que empezar a centrarnos en las cuestiones pendientes.
It is now hurting, it is biting deep and hurting them in their pockets, where it hurts the most.
Esa crisis les está resultando penosa, les está perjudicando a fondo y les está vaciando los bolsillos, que es la peor forma de crisis para ellos.
Spread the word to your fellow delegates, persuade them to attend without biting their heads off.
Cuéntenselo a sus colegas, procuren que vengan aquí y no les pongan verdes.
We say in Spanish that 'more is gained by licking than by biting' , and this is also true in the economic field.
Como decimos en español, "se gana más lamiendo que mordiendo", y esto también es verdad en el campo económico.
We are convinced that the Commission is biting off much more than it can chew, actively encouraged by Parliament.
Estamos seguros de que la Comisión está ingiriendo mucho más de lo que puede digerir alentada de forma activa por el Parlamento.
It is an unfortunate fact that this cannot be left to the Council and the Commission alone, and so we will carry on biting at your heels.
Lamentablemente, no podemos dejárselo solo al Consejo y a la Comisión, y por ello tendremos que seguirles de cerca.
We must not surrender ourselves to the very wise judges in Luxembourg who then have the onerous task of biting the bullet.
No debemos rendirnos a los sapientísimos jueces de Luxemburgo que tienen la onerosa tarea de cargar con el mochuelo.
This unprecedented economic crisis, which is biting hard, spells renewed disaster for developing countries.
Esta crisis económica sin precedentes, que nos está afectando gravemente, representa desastres renovados para los países en vías de desarrollo.
However, to believe that state aid is the solution to this problem is probably the same as a dog biting his own tail.
Pero creer que la solución a estos problemas son las ayudas estatales es probablemente lo mismo que echarse uno mismo la soga al cuello.
This page is powered by the Spanish Sentences Maker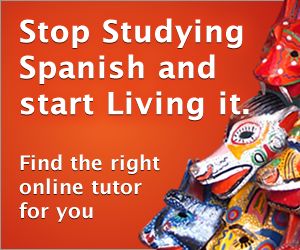 ---