---
Sentence Maker: battle
The Sentence Maker allows you to enter a word or phrase in the text box below and retrieve translated sentence pairs (English and Spanish) containing that word/phrase. This tool is great for seeing how words are used in a natural context.
The warrior won the battle.
El guerrero ganó la batalla.
The battle against terrorism is above all a battle of values and a battle of ideas.
La batalla contra el terrorismo es por encima de todo una batalla de valores y una batalla de ideas.
This is an ongoing battle.
Es una lucha continua.
Why are we not facing the battle?
¿Por qué no estamos librando la batalla?
That is the real battle.
Esa es la verdadera batalla.
It is a very difficult battle.
Es una batalla difícil.
If not, we will be fighting a running battle.
De lo contrario, nuestros esfuerzos no surtirán ningún efecto.
It is about a battle between civilisation and barbarism.
Se trata de la lucha entre la civilización y la barbarie.
Well, all that is very fine, but the battle is elsewhere.
Por último, todo está muy bien, pero ése no es el combate.
This is a battle of law, and of international law.
Es una batalla de derecho, y de Derecho internacional.
Therefore I say again: this is a European battle.
Por esta razón digo una vez más que la lucha es una lucha europea.
It was our final argument in the battle for equality.
Era nuestro último argumento en la batalla por la paridad.
This is the only battle that matters to the people of Europe.
We will win this battle.
Ganaremos esta batalla.
A good start is half the battle.
Un buen comienzo es la mitad de la batalla.
We have now won a battle.
Ahora hemos ganado una batalla.
I say 'battle' because the war is not over yet.
Digo una batalla, porque esto no ha terminado.
The battle is far from being won.
Pero esto no es suficiente.
It should be remembered that wherever there is a battle there are enemies.
Es preciso recordar que donde hay batalla hay enemigos.
It has become a constant battle.
Se ha convertido en una lucha permanente.
It has already done battle and emerged victorious: Kyoto is the battle that it won, a battle for its signature, initially, and a battle for ratification later on.
Ha librado ya batallas y ha salido victoriosa: Kyoto es la batalla que ha ganado, una batalla por la firma, al principio, y una batalla por la ratificación, después.
It is a battle in which we are bound to have to beat retreat.
Es una batalla en la que por fuerza habremos de batirnos en retirada.
However, we lost an important battle.
No obstante, perdimos una batalla importante.
It has been a long, hard battle.
Ha sido una batalla larga y dura.
The Commission is prepared to be at the forefront of this battle.
La Comisión está dispuesta a ponerse al frente de esta batalla.
We can win the globalisation battle.
Podemos ganar la batalla de la globalización.
They won their battle for a better country.
Ganaron su batalla por un país mejor.
That was the start of their battle for peace.
Fue el comienzo de su batalla por la paz.
That is the only way to win this battle.
Es la forma correcta de tratar este tema.
This battle of dates is terribly restrictive.
La batalla de fechas es terriblemente restrictiva.
From now on we have a new battle to wage.
A partir de ahora nos espera una nueva batalla.
The battle against the bulge transcends borders.
La lucha contra el exceso de peso no conoce fronteras.
Generated seeds of the battle and hatred,
Simientes generadas en la batalla y el odio,
The battle is far from won.
La batalla dista mucho de estar ganada.
We are showing that we are a leader in this battle.
También demostramos que vamos a liderar esa batalla.
The battle of the sexes does not have to take place.
No es necesario librar la batalla de los sexos.
I know there is going to be a battle here.
Sé que esto va a traer polémica.
But who knows what battle awaits Europe?
No obstante, ¿quién sabe qué batalla aguarda a Europa?
It was a fruitful political battle.
Ha sido una fructífera batalla política.
It is a wage battle - a wage competition.
Es una batalla de salarios -una competición salarial-.
The Parliament lost this battle, as we predicted.
El Parlamento perdió esta batalla, como predijimos.
This battle has only just begun.
Esta batalla no ha hecho más que empezar.
One is the external battle.
Una, la batalla del fuero.
The quotas battle is vital.
La batalla de las cuotas es esencial.
This battle must be fought on all levels.
Esta lucha debe llevarse a todos los niveles.
The battle against poverty is also very important here.
También el punto de la lucha contra la pobreza es muy importante en este sentido.
Our battle is only just beginning.
Nuestra lucha no ha hecho más que empezar.
But the battle would be fought to the bitter end.
Lo fundamental sería que se luchara hasta el final.
This is an injustice which we must battle against.
Es una injusticia que debemos combatir.
It will be a tough battle.
Será una ardua batalla.
We have lost the battle and we have lost our honour.'
This page is powered by the Spanish Sentences Maker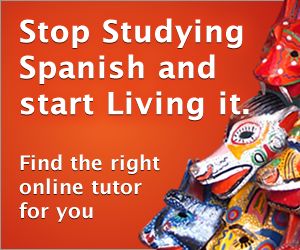 ---