---
Sentence Maker: bathe
The Sentence Maker allows you to enter a word or phrase in the text box below and retrieve translated sentence pairs (English and Spanish) containing that word/phrase. This tool is great for seeing how words are used in a natural context.
She doesn't want to bathe because the water is cold.
Ella no se quiere bañar porque el agua está fría./ Ella no quiere bañarse porque el agua está fria.
I don't want to bathe because the water is cold.
No me quiero bañar porque el agua está fria. / No quiero bañarme porque el agua está fria.
I bathe my children before I put them to bed.
Baño a los niños antes de acostarlos.
We bathe our children before we put them bed.
Bañamos a los niños antes de acostarlos.
I don't like to bathe in hot water.
No me gusta bañarme en agua caliente.
I bathe daily.
Me baño diariamente.
People in northern or non-tourist regions also have the right to bathe in safety.
Los ciudadanos de las regiones del norte o no turísticas también tienen derecho a bañarse de forma segura.
If dogs drink the water they die, and if children bathe in it they vomit and suffer an upset stomach.
Los perros que beben de esta agua mueren, y los niños que se bañan en ella vomitan y sufren malestar estomacal.
After Kosovo, Chechnya, Afghanistan, to cite but a few of the tragedies which bathe our planet in blood, creating such a body is an increasingly urgent matter.
Efectivamente, después de Kosovo, Chechenia y Afganistán, por citar sólo algunos de los dramas sangrientos que afectan a nuestro planeta, la creación de un organismo de este tipo es cada vez más urgente.
Who takes their computer with them on holiday to find out whether they can bathe within microbiological safety limits?
¿Quién se lleva el ordenador de vacaciones para saber si se puede bañar con total seguridad microbiológica?
Not only with tourists, either: the local people also bathe on their beaches, something they did not do 50 years ago.
Y no solamente de turistas: los propios nacionales se bañan en las playas de su pueblo, cosa que hace cincuenta años no hacían.
A hundred years ago, people thought that water that was highly, if naturally, radioactive, was good and flocked to spas to drink and bathe in it.
Hace cien años, la gente creía que el agua muy radioactiva, si era natural, era buena, y acudían a los balnearios para beberla y bañarse en ella.
I would also like to stress that I share the worries that new emerging pollutants are increasingly being detected in the waters we drink or bathe in.
Me gustaría igualmente resaltar que comparto la preocupación de que cada vez se detectan más nuevos contaminantes en el agua que bebemos y en la que nos bañamos.
With effective action we will protect waters in which people bathe, safeguard the supply of clean fish to eat, and improve maritime ecology, especially in enclosed sea areas.
Con una acción eficaz protegeremos las aguas en las que se bañan nuestros ciudadanos, protegeremos el suministro de pescado limpio que nos sirve de alimento y mejoraremos la ecología marítima, sobre todo en zonas de mar cerradas.
This page is powered by the Spanish Sentences Maker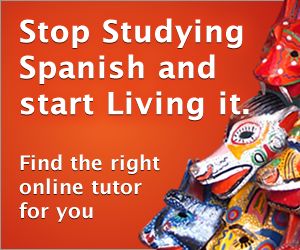 ---