---
Sentence Maker: baker
The Sentence Maker allows you to enter a word or phrase in the text box below and retrieve translated sentence pairs (English and Spanish) containing that word/phrase. This tool is great for seeing how words are used in a natural context.
The baker lies to my mom.
Él panadero le miente a mi mamá.
The presidency is in contact with Mr Baker.
La presidencia se mantiene contactos con el Sr. Baker.
Mr President, we have a baker's dozen!
Señor Presidente, ¡ya tenemos la docena y uno más!
Why should we limit ourselves to supporting James Baker and the United Nations?
I would be grateful if you could explain how you plan to support Mr Baker.
Por favor ¿cómo van a apoyarlos?
And I believe that James Baker must clearly intervene on this issue again.
Creo que está claro que James Baker debe intervenir de nuevo en este asunto.
In his clear reply, he spoke in support of the United Nations and James Baker.
Mr President, Mr Baker has made a number of modifications to the initial peace plan.
Señor Presidente, en efecto, el Sr. Baker ha hecho algunas modificaciones a su plan de paz inicial.
The most worrying thing, however, is that the solution is on the table, it exists and is called the Baker Plan II.
Pero lo más preocupante es que la solución está sobre la mesa, existe y se llama Plan Baker II.
For example, Mrs Albright is acting in a manner directly opposed to Mr Baker.
La Sra. Albright está actuando de manera radicalmente contraria al Sr. Baker, por ejemplo.
We considered whether we should conduct a joint mission with the United Nations and with James Baker.
Hemos considerado si no deberíamos llevar a cabo una misión conjunta con las Naciones Unidas y con James Baker.
The EU is maintaining close contact with James Baker and is looking into how best to support the UN' s initiatives.
La Unión está en estrecho contacto con James Baker y estudia la mejor manera de apoyar los esfuerzos de la ONU.
I believe that it would be foolish at this stage for us to choose any other approach than continuing to provide this constructive support for Mr Baker.
Creo que en la actual situación sería poco prudente optar por un camino que no sea el respaldo constructivo al Sr. Baker.
Morocco has blocked the process, repeatedly vetoing the most up-to-date proposals made by James Baker, and this ultimately led to his resignation.
Marruecos ha bloqueado el proceso repetidamente al vetar las más recientes propuestas planteadas por James Baker, lo que finalmente ha provocado la dimisión de este.
I will also request a split vote on Amendment 15 by the Socialist Group in the European Parliament to delete the reference to the Baker plan.
¿Es así, general Morillon?
   I am advised that if we approve General Morillon's oral amendment, it would remove the references to the Baker Plan from all amendments.
   – No, puesto que entonces tendremos que votar la enmienda 17, que se refiere esencialmente al plan Baker.
From childhood he was a farm worker, he looked after his family's herd of llama, he worked as a brickmaker, a bricklayer, a baker and a trumpet player.
Desde niño trabajó en tareas agrícolas, era el encargado de cuidar el rebaño de llamas de su familia, trabajó de ladrillero, de albañil, de panadero y de trompetero.
I am sure everyone remembers the weekly trips to the Middle East by Mr Baker, to obtain a signature.
Todos recordamos los viajes semanales del Sr. Baker a Oriente Medio para conseguir una firma.
There is no sensible reason to wait until end of January for the personal envoy, James Baker, and the Secretary-General to intervene again.
No existe ningún motivo razonable para esperar una nueva participación del personal envoy del Secretario General, James Baker, hasta finales de enero.
The banks are equipped to deal with large flows of money and security but the corner shop and the local baker are not.
Los bancos están preparados para grandes flujos de dinero y para la seguridad, no así la tienda de ultramarinos, ni el panadero a la vuelta de la esquina.
I can see from the report presented by Mr Baker in April this year that progress has actually been made in developing various proposals for self-governance for Western Sahara.
En el informe presentado por el Sr. Baker en abril de este año se da cuenta de avances en el desarrollo de diferentes propuestas para la autonomía del Sahara Occidental.
This page is powered by the Spanish Sentences Maker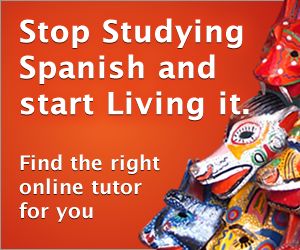 ---