---
Sentence Maker: august
The Sentence Maker allows you to enter a word or phrase in the text box below and retrieve translated sentence pairs (English and Spanish) containing that word/phrase. This tool is great for seeing how words are used in a natural context.
This house belonged to the Landivar's family until August 29, 1968.
Esta casa perteneció hasta el 29 de agosto de 1968 a la familia Landívar.

The new school year will begin the fifteenth of August.
El nuevo año escolar empezará el quince de agosto.
Delivery is planned for August 2003.
La entrega está prevista para agosto de 2003.
It is through that party that I find myself in this august assembly.
A través de este partido he llegado a esta magna Asamblea.
In 1995, this procedure ended in August.
En 1995, este procedimiento se concluyó en agosto.
This initiative was announced on 28 August.
Esta iniciativa fue proclamada el 28 de agosto.
It was 15 August, of course.
No el 15 de mayo sino el 15 de agosto.
It was transmitted to Parliament in August 1996.
Fue transmitida al Parlamento en agosto de 1996.
There is, in fact, no urgency because the money would be released for August.
Efectivamente, no hay ninguna urgencia, puesto que el dinero estaría liberado para agosto.
Those laws must be lifted before the elections in August.
Antes de las elecciones de agosto se deben derogar esas leyes.
The programmes were started in August and are still ongoing.
Los programas se iniciaron en agosto y aún siguen su curso.
The most recent of those was last August, for less than a month.
La más reciente tuvo lugar el pasado mes de agosto y duró menos de un mes.
In August, Europe kept the tanks out of Tbilisi.
En agosto, Europa mantuvo los tanques fuera de Tbilisi.
On 31 August, Magomet Yevloyev was killed.
El 31 de agosto, Magomet Yevloyev.
It was established in the EU after the floods in August 2002.
Se estableció en la UE tras las inundaciones de agosto de 2002.
As we all know, there was a tragic earthquake in Turkey in August.
Como todos sabemos, en Turquía hubo un trágico seísmo en agosto.
Other countries lifted the ban on 1 August.
Otros países levantaron la prohibición el 1 de agosto.
A patent for these techniques has been granted in the UK since August of 1995.
Desde agosto de 1995 se concede en el Reino Unido una patente para estas técnicas.
Iraq invaded Kuwait on 2 August 1990.
El Iraq invadió Kuwait el 2 de agosto de 1990.
We have all come a very long way since last August.
Hemos progresado mucho desde el pasado mes de agosto.
Madam President, as we all know, Parliament will be in recess in August.
Señora Presidenta, como es sabido, nuestro Parlamento no se reunirá en el mes de agosto.
A clean-up campaign was even announced in August.
Incluso en el mes de agosto anunciaron una campaña de limpieza.
It made representations to the Ministry of Foreign Affairs on 17 August.
Llevó a cabo representaciones ante el Ministerio de Asuntos Exteriores el 17 de agosto.
This study is due to be published at the end of August 2002.
La publicación de dicho estudio está prevista para finales de agosto de 2002.
Its starting point has been a working document submitted by the Commission in August.
El punto de partida ha sido un documento de trabajo presentado por la Comisión en agosto.
On 12 August 2002, he was abducted in Makhachkala, the capital of Dagestan.
El 12 de agosto de 2002 fue secuestrado en Makhachkala, capital de Daguestán.
On 31 August the United States reported she was on hunger strike.
El 31 de agosto, los Estados Unidos informaron de que estaba llevando a cabo una huelga de hambre.
Indeed we saw their deadly effects this summer during the month of August.
Por otra parte, este verano, durante el mes de agosto, pudimos ver sus efectos mortales.
We said in August that it would be no disaster if they were to be held rather later.
En agosto decíamos que no sería ningún desastre si se celebraban más tarde.
Only the Spanish Cultural Centre ceased to function in August 2003.
Solo el Centro Cultural Español dejó de funcionar en agosto de 2003.
The ceasefire they attempted to negotiate with the insurgents broke down in August 2003.
El alto al fuego para negociar con los insurgentes fracasó en agosto de 2003.
In August, when the fires inevitably hit again, we shall once again pay for this irresponsibility.
En agosto, cuando inevitablemente se vuelvan a declarar incendios, pagaremos una vez más por esta irresponsabilidad.
The study is expected to produce its findings by the end of August 2005.
Está previsto que el estudio extraiga sus conclusiones para finales de agosto de 2005.
   – We welcome the scheduling of this debate, as we proposed at the beginning of August.
   – Nos complace que se celebre este debate, que propusimos a comienzos de agosto.
In the second half of August the WFP only received two donations.
En la segunda mitad de agosto, el Programa Mundial de Alimentos solo recibió dos donaciones.
On 31 August an agreement was signed at the Gdansk shipyard.
El 31 de agosto se firmó un acuerdo en los astilleros de Gdansk.
It is now up to this august body as to how it wishes to move forward.
Corresponde ahora a este respetable órgano decidir cómo desea seguir avanzando.
This framework decision was supposed to have been transposed by August 2004.
Esta Decisión marco tenía que haber sido transpuesta antes de agosto de 2004.
In our meeting on 1 August, we managed to reach an agreement on the conclusions.
En nuestra reunión del 1 de agosto logramos ponernos de acuerdo en torno a las conclusiones.
It only affected European banks in late July, early August.
La crisis afectó a los bancos europeos a finales de julio y principios de agosto.
In August, the President of this Parliament participated at the congress of the German Landsmannschaft.
En agosto, el Presidente de este Parlamento participó en el congreso de la Asociación territorial (Landsmannschaft) alemana.
In August 2007 it held parliamentary elections at which I acted as an observer.
En agosto de 2007 celebró elecciones parlamentarias, en las cuales actué de observador.
The Commission has very closely monitored this accident, which occurred in August 2007.
La Comisión ha llevado a cabo un seguimiento exhaustivo de este accidente, que se produjo en agosto de 2007.
The battle raged during that night and then during 9 and 10 August.
La batalla prosiguió con furia durante esa noche y, posteriormente, durante los días 9 y 10 de agosto.
Textile workers in Lithuania received compensation from the EGF in August.
Los trabajadores textiles de Lituania recibieron compensación del FEAG en agosto.
The second of these took place on 6 August 2008.
El segundo de ellos tuvo lugar el 6 de agosto de 2008.
A crisis management concept was approved by the Council on 5 August.
El 5 de agosto el Consejo aprobó el concepto de gestión de crisis.
People could have died if they had been there in August, and they could die if anything goes wrong.
Podría haber muerto gente si hubieran estado ahí en agosto y podrían morir si algo sale mal.
No, I mean, certain things have happened since August, after all.
No, quiero decir que desde agosto han sucedido varias cosas, después de todo.
This was published on 11 August 2008, so it is a new thing.
Esta evaluación se publicó el 11 de agosto de este año, así que, se trata de algo nuevo.
In addition, all these measures would apply retroactively from 1 August 2006.
Además, estas medidas se aplicarían de forma retroactiva desde el 1 de agosto de 2006.
It was the bank that led the reaction to the subprime crisis in August 2007.
Fue el banco líder en la reacción, en agosto de 2007, a la crisis de las subprime.
This page is powered by the Spanish Sentences Maker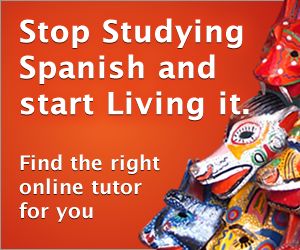 ---