---
Sentence Maker: arrears
The Sentence Maker allows you to enter a word or phrase in the text box below and retrieve translated sentence pairs (English and Spanish) containing that word/phrase. This tool is great for seeing how words are used in a natural context.
Parliament is also demanding that delays and arrears should be dealt with.
El Parlamento exige también que se acaben las dilaciones y se liquiden los atrasos.
One particular focus in the budget is the reduction in payment arrears.
Uno de los ejes centrales de estos presupuestos es la reducción de los pagos atrasados.
No longer will we stand by and watch payment arrears being built up.
No vamos a seguir mirando cómo se acumulan los atrasos en los pagos.
After no more than a year and a half, we are over USD 100 million in arrears.
Transcurrido menos de un año y medio, ya tenemos un déficit de más de 100 millones de dólares.
I am not all happy with the idea that countries which have arrears are ineligible for relief.
El alivio de la deuda no se toma en consideración en el caso de los países que tienen deudas retrasadas; no creo que sea bueno.
But the United States' arrears to the United Nations are not recent.
Ahora bien, la deuda de los Estados Unidos con las Naciones Unidas no es de ahora.
If there is a misunderstanding then the people should be put right who think that they are in arrears of salary.
Si existe un malentendido, hay que poner al corriente a las personas que piensan que tienen salarios atrasados.
The World Bank has now cut funding because of debt arrears and Zimbabwe, as a country, is in liquidation.
El Banco Mundial ha interrumpido ya la financiación debido a que Zimbabwe está en mora y a que como país está en liquidación.
The Commission, on the other hand, supported by Parliament, would like to achieve the reverse, that is to reduce the arrears.
Sin embargo, la Comisión desea conseguir, con el apoyo del Parlamento, justo lo contario, es decir, reducir los retrasos.
Proper budgeting leads to a decrease in payment arrears and promotes the implementation of budgeted programmes.
Un presupuesto bien elaborado reduce los atrasos en los pagos y contribuye a la ejecución de los programas presupuestados.
As a result, areas of policy are implemented unsatisfactorily, while at the same time the arrears - the unpaid commitments - grow.
Como consecuencia, estas políticas se ejecutan de forma deficiente y, al mismo tiempo, aumentan los atrasos en los créditos para compromiso.
It paid off its arrears to the UN and held consultations with the Europeans and many others.
Pagaban sus cotizaciones atrasadas a la ONU, consultaban a los Europeos y a muchos otros.
There has been an increase in arrears of EUR 17 billion since the start of the year, with no limit to this in sight.
Se ha producido un aumento de retrasos de 17 millardos de euros desde el principio del año que, por el momento, no parece tener límites.
We must not close our eyes to the enormous payment arrears in several items of the budget in these headings.
No debemos cerrar los ojos a los enormes pagos atrasados en varios puntos del presupuesto en estas rúbricas.
The report also seeks to reduce the amount of arrears by increasing payments.
El informe también trata de reducir la cantidad de atrasos incrementando los pagos.
Payment in advance or in arrears for oil seeds is part of a vanishing act which lasts a morning.
El anticipo o el aplazamiento de los pagos para las semillas oleaginosas son unos escamoteos que desaparecen a los pocos momentos.
Arrears for those countries which were at $1.2 billion in 1980 have now increased to $43 billion.
Los atrasos de esos países, que ascendían a 1.200 millones de dólares en 1980, han aumentado ahora a 43.000 millones de dólares.
If the Commission and the Council approve the proposal, interest on arrears will be between 11 % and 12 %.
Si la Comisión y el Consejo aceptan la propuesta, los intereses de demora ascenderán al 11 % o 12 %.
The budget' s general lines include cancelling the cut in agricultural expenditure, attending to arrears in payments, and the Commission' s reform.
Las líneas presupuestarias generales incluyen la cancelación de los recortes previstos en el gasto agrícola, la liquidación de los pagos atrasados y la reforma de la Comisión.
There are more funds available to cover outstanding commitments under categories 2 to 4, and there is a common call to use them to clear arrears.
Las rúbricas 2 - 4 cuentan con más recursos para cubrir los compromisos pendientes de pago y se les aplica la declaración común relativa a la liquidación de los atrasos anómalos.
Having already spent many years lamenting the arrears that have to be reduced, we have to come up with something a bit more definite.
Después de habernos lamentado tantos años acerca de que estos atrasos deben eliminarse, hemos de dejar que esto se convierta en algo un tanto más concreto.
We are now incurring payment arrears while the EU has proven that it can make an effective contribution specifically in this field.
Estamos incurriendo en atrasos en los pagos, mientras que la UE ha demostrado que puede hacer una contribución efectiva específicamente en este campo.
The high level of arrears, particularly in the field of the structural funds, must lead to a thorough pruning of unprofitable budget lines.
La elevada tasa de atrasos, sobre todo en el ámbito de los fondos estructurales, debe conducir a la seria reducción de unas líneas presupuestarias sin beneficios.
What they do is make use of job instability, short-term contracts, salaries in arrears and precarious labour conditions.
Lo que hacen es aprovechar la inestabilidad del empleo, contratos temporales, salarios atrasados y condiciones de trabajo precarias.
We know that arrears have arisen in respect of commitments undertaken in the past, where payment has not yet taken place.
Sabemos que se han producido atrasos con respecto a los compromisos asumidos en el pasado, y que aún no se han efectuado los pagos.
European companies refuse to participate in Public Private Partnerships, because they do not expect any profit due to the arrears with GPS.
Las compañías europeas se niegan a participar en colaboraciones público-privadas porque no esperan ningún beneficio de ello debido a su retraso respecto al GPS.
Fines should henceforth include costs of returning workers to their country of origin and payment of arrears (salaries, taxes and social security contributions).
En lo sucesivo, las multas deberían incluir los costes del retorno de los trabajadores a sus países de origen y el pago de atrasos (salarios, impuestos y contribuciones a la seguridad social).
We have to remember that arrears charges must be reasonable, which is to say, tied to the reasonable costs that the creditor has actually incurred.
No debemos olvidar que los cargos de demora tienen que ser razonables, es decir, estar relacionados con los gastos en que haya incurrido el acreedor dentro de lo razonable.
The Dutch Government has admitted that in the Netherlands alone there are outstanding tax and import duty arrears to a total of one billion guilders.
En los Países Bajos solamente han reconocido las autoridades que los atrasos en impuestos y derechos de importación se elevan a mil millones de florines.
The disintegration of the Soviet economy resulted in trade and payment transactions coming to a standstill, a slump in production, arrears in payments, and hyperinflation.
La disolución de la Unión Soviética tuvo como resultado la interrupción de los intercambios comerciales, el descenso de la producción, los retrasos de los pagos y la hiperinflación.
Of course, all kinds of justified and unjustified arguments can be made for these arrears. The programmes were approved too late, the Commission operates too bureaucratically.
Naturalmente, cabe alegar toda clase de argumentos que pueden o no justificar dicho retraso: los programas se aprobaron un tanto tardíamente, la Comisión opera de un modo excesivamente burocrático.
Wallonia is governed, after all, by a socialist regime closely linked to mafia-like operations, and itself is responsible for the arrears it is falling into.
Valonia es gobernada por un régimen socialista estrechamente vinculado a situaciones mafiosas que es el responsable del retraso que se le va acumulando.
If this is not done, interest on arrears will be payable; this is probably high enough to accelerate the settlement procedure.
De no ser así, se generan intereses de demora, por un importe que acelerará probablemente la liquidación.
In all events, even if these measures were carried out, only 57 % of the United States' arrears to the United Nations would be covered.
Además, aunque fueran ejecutadas, esas unidades cubrirían sólo el 57 % de los importes que los Estados Unidos deben a las Naciones Unidas.
Recent examples of this are to be found in the fields of product liability, guarantees for consumer goods and payment arrears.
Podemos citar ejemplos actuales en este sentido en los ámbitos de la responsabilidad por el producto, la garantía de los bienes de consumo y la demora en los pagos.
Secondly, as I did not have time to say this earlier, I too must quickly emphasise the importance of the payment arrears problem.
La segunda observación que quisiera formular muy rápidamente -pues antes me ha faltado tiempo para decirlo- es la de subrayar, a mi vez, la importancia del problema de los pagos atrasados.
The priority for us is to check that the proceeds of the scheme are properly used to repay pension arrears and for other social projects.
Para nosotros lo prioritario es comprobar que se siguen debidamente los procedimientos del plan para pagar las pensiones atrasadas y para otros proyectos sociales.
The arrears in the structural funds are impossible to explain to voters; they amount to more than EUR 66 billion, two-thirds of the current total EU budget.
Los pagos atrasados con cargo a los fondos estructurales son imposibles de explicar a los votantes; ascienden a más de 66 millardos de euros, dos tercios del total del presupuesto actual de la UE.
On 31 August 1998, the United States owed the United Nations 1, 613 billion dollars, accounting for 60 % of the arrears owed to the United Nations.
Desde el 31 de agosto de 1998 los Estados Unidos deben a las Naciones Unidas 1.613 millones de dólares, que corresponden al 60 % de los retrasos en los pagos a las Naciones Unidas.
This page is powered by the Spanish Sentences Maker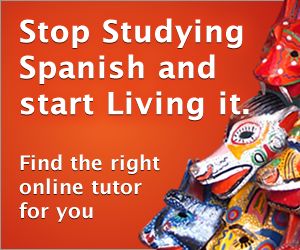 ---