---
Sentence Maker: amusing
The Sentence Maker allows you to enter a word or phrase in the text box below and retrieve translated sentence pairs (English and Spanish) containing that word/phrase. This tool is great for seeing how words are used in a natural context.
I recommend you this novel, since it is very amusing and easy to read.
Le recomiendo esta obra, pues es muy entretenida y fácil de leer.

The students are amusing themselves with paper airplanes.
Los estudiantes están distrayéndose con avioncitos de papel.
Today, however, it was not amusing.
Sin embargo, hoy no lo ha sido.
I find that sentence very amusing!
Esta frase me parece hilarante.
It would be an amusing subject for an ethnological congress.
Es un tema hilarante para un Congreso sobre etnología.
   Mr President, this debate would be amusing if it were not so serious.
   Señor Presidente, este debate sería divertido si no fuera tan serio.
It is always amusing to listen to Mr Farage.
Siempre resulta divertido escuchar al señor Farage.
You may find that amusing, Sir Leon.
Sir Leon Brittan puede que esto le parezca divertido.
Mr President, the 1815 Congress was criticised for amusing itself while there was a war on.
From a historical standpoint, I cannot help but find this slightly amusing.
Si lo miro en el contexto histórico, creo que tiene gracia.
Thank you, Mr Corbett, for your very amusing contribution to this discussion.
Le doy las gracias, señor Corbett, por haber puesto un poco de buen humor en esta cuestión.
I am too old for these little games and, what is more, I no longer find them amusing.
Ya no tengo edad para esta clase de juegos, y, además, ya no me divierten.
This website is interactive and analyses environmental problems in a simple, amusing and educational manner.
Esta página web es interactiva y analiza los problemas ambientales de manera simple, divertida y educativa.
in writing. - (FR) There are sometimes fortunate, perhaps even amusing, coincidences.
por escrito. - (FR) A veces existen coincidencias felices, tal vez incluso divertidas.
What is considered embarrassing or unacceptable in one country may be seen as funny or amusing in another.
Lo que en un país se considera vergonzoso o inaceptable puede juzgarse gracioso o divertido en otro.
If the situation were not so dreadful, it would be amusing to wonder how such a fruit can be obtained from such origins.
Si la situación no fuera tan terrible, tendría gracia peguntarse cómo se pude obtener ese resultado de tales orígenes.
By the way, it is amusing to see the rejoicing of those who are pleased with the result of the referendum in Ireland.
Por cierto, resulta divertido como se alegran aquellos a los que les gustó el resultado del referéndum en Irlanda.
Madam President, I would like to come back to a less amusing issue than the exchange which we have heard during the last five minutes.
Señora Presidenta, quiero volver a un tema un poco menos excitante que la discusión que hemos escuchado en los últimos cinco minutos.
The Commissioner, who is just entering the Chamber, will then have the opportunity to say something, provided it is something amusing!
La Comisaria que entra en estos momentos, tendrá la oportunidad de decir algo al respecto, mientras sea divertido.
It will be interesting, and possibly even amusing, to see whether the United States allows us to do that.
Será interesante, y quizás incluso divertido, ver si los Estados Unidos nos lo permiten.
I, at least, can no longer get enthusiastic about ordering merely amusing images for my cell phone.
A mí al menos ya no me entusiasma meramente pedir divertidas imágenes para mi teléfono celular.
It was amusing to read in the minutes of the EU-Russia Summit about a fast-track feasibility study being made by the end of 2003.
Fue divertido leer en las actas de la Cumbre UE-Rusia que antes de que finalizara 2003 se habría llevado a cabo un estudio de viabilidad de la vía rápida.
At times, I find it amusing that, in this House, we seem to make the mistake of thinking that the entire debate is exclusively for us economists or bankers.
A veces encuentro gracioso que en esta Cámara cometamos aparentemente el error de pensar que todo el debate está destinado exclusivamente a nosotros, los economistas o banqueros.
By all means then, ladies and gentlemen, you Europhiles and Euromaniacs of all kinds, please carry on supplying us with such amusing arguments.
Pase lo que pase, pues, Señorías, sigan ustedes, eurófilos y eurómanos de toda clase, suministrándonos argumentos tan divertidos.
   Mr President, during the discussions on the Duff-Voggenhuber report, some Members have made some very amusing comments, comparing Members who disagreed with them with ostriches.
   – Señor Presidente, durante el debate del informe Duff-Voggenhuber, algunos diputados han hecho algunos comentarios muy divertidos, comparando a los diputados que no estaban de acuerdo con ellos con avestruces.
- (FR) Mr President, the Presidency conclusions from the last Council make for amusing reading. They resemble a victory statement of routed armies everywhere.
- (FR) Señor Presidente, las conclusiones de la Presidencia sobre los resultados del último Consejo Europeo son divertidas.
Incidentally, I found it amusing that England beat Holland 4-1 this evening, but four Dutchmen spoke after Mr Barton, so that redressed the balance.
Esta noche, Inglaterra ha derrotado a Holanda por 4 a 1, pero después del Sr. Barton han intervenido en cambio cuatro holandeses. Es decir, que finalmente vuelven a estar empatados.
I think you need to be rather more ambitious, and on the subject of asylum policy you made a rather amusing comment about the policy in the Netherlands.
Considero que debería usted ser un poco más ambicioso y en lo que respecta a la política de asilo ha hecho usted una observación graciosa sobre la política neerlandesa.
It is often said that it is unwise to become involved in family arguments but it is sometimes quite amusing to watch from the outside.
) Con frecuencia se dice que no es prudente verse envuelto en discusiones familiares, pero a veces resulta bastante divertido contemplarlas desde fuera.
I always find it somewhat amusing that people who are so interested in animals focus their energies on transport, but the minute an animal is slaughtered, their interest dwindles.
Me parece algo extraño que las personas que se interesan por los animales concentren su interés en el transporte, pero en el momento en que un animal es sacrificado su interés desaparece.
This means, as Neil Postman has shown in his superb book Amusing Ourselves to Death, that the visual culture is devaluing public debate and making us poorer citizens.
Ello significa, como Neil Postman ha puesto de manifiesto en su excelente libro Divertirse hasta morir, que la cultura visual está devaluando el debate público y nos está convirtiendo en ciudadanos más pobres.
This page is powered by the Spanish Sentences Maker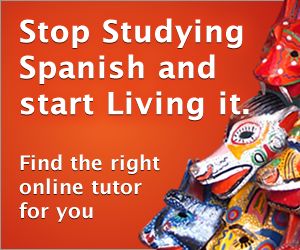 ---