---
Sentence Maker: administration
The Sentence Maker allows you to enter a word or phrase in the text box below and retrieve translated sentence pairs (English and Spanish) containing that word/phrase. This tool is great for seeing how words are used in a natural context.
He was an indian that used to work for the colonial administration.
Él era un indio que trabajaba para la administración colonial.
He's in charge of finance and administration.
Se ocupa de finanzas y administración.
the expenditure on administration, and
los gastos de gestión y
Where will the administration be?
¿Dónde va a estar la administración?
He has informed the administration.
Él informó de ello a la administración.
The administration is too expensive.
La administración es demasiado cara.
The administration of computer networks is also administration of people.
El control de las redes de información es también el control de las personas.
We are dealing with the rights of the citizens in terms of the administration and the transparency of that administration.
Se trata de los derechos de los ciudadanos frente a la administración y de la transparencia de esta última.
Amendment No 4 concerns administration.
La enmienda 4 concierne a las tramitaciones administrativas.
"Good administration" is the opposite of "maladministration" .
"Buena administración" es lo contrario de "irregularidades administrativas" .
No administration or institution is infallible.
Ninguna administración o institución es infalible.
This cannot be guaranteed merely by swelling administration.
Esto no podrá garantizarse ampliando únicamente el tejido administrativo.
Transparency ought not to be perceived as an inconvenience for the administration.
La transparencia no debe ser percibida como un inconveniente para la administración.
We should take up this offer by the US Administration.
Debemos aceptar esa oferta del Gobierno de los Estados Unidos.
No type of administration should be outside this commitment.
Las administraciones de todo tipo no deben ser ajenas a este compromiso.
We did so with the last administration and we are doing so with this one.
Así lo hicimos con la anterior Administración y volveremos a hacerlo con la actual.
It is not a question of the administration having changed its policy.
No es una cuestión de que la Administración haya cambiado su política.
But the administration cannot seem to find any other solution.
Pero la administración parece que no encuentra otros caminos.
There is the question of administration, what some refer to as gouvernance.
Está el tema de la gestión, lo que algunos llaman 'gouvernance?.
It is for the administration to decide on the basis of those elements.
La administración tiene que decidir sobre la base de estos elementos.
What would the launch and administration costs be?
¿Qué coste implicaría su puesta en marcha y administración?
The same is also true for administration.
Lo mismo se puede decir en el caso de la administración.
It is the American Administration that is the problem.
El problema es el Gobierno estadounidense.
In it, she talked about the independence of our administration.
En dicho discurso se ha hablado acerca de la independencia de nuestra administración.
The Commission appears to have faith in administration.
Al parecer, la Comisión tiene fe en la administración.
Subject: EU administration in Kosovo
Asunto: Administración de la UE en Kosovo
We also need effective administration.
Necesitamos también una administración eficaz.
The project's administration, however, is in a mess.
Sin embargo, la administración del proyecto está en un estado caótico.
Or have our principles and values been the same as those of the Bush administration?
¿O es que nuestros principios y valores han sido los mismos que los de la Administración Bush?
Have confidence in the parliamentary administration!
¡Confíe en la administración parlamentaria!
But we need simple administration.
Pero necesitamos una aplicación sencilla.
It wants financing for administration!
¡Quiere financiación para la administración!
For this reason, the administration cannot achieve this on its own.
Por esta razón, el Gobierno no puede conseguir esto por sí solo.
Do we or do we not have a central administration in the European Union?
It is not the administration that organises debates.
No es la administración quien organiza el debate.
Afghanistan cannot do without reliable administration.
Afganistán no puede pasar sin una administración fiable.
For the administration, austerity is a must.
Para la administración, la austeridad es imprescindible.
Is there not too much of it going on administration?
¿No se gasta demasiado en administración?
That was one of the problems the administration had to face.
Éste fue uno de los problemas a los que tuvo que hacer frente la administración.
You cannot operate this sort of administration on that basis.
Este tipo de administración no puede funcionar partiendo de esta base.
Efficient administration cannot allow this inequality.
Una administración eficaz no puede permitirse esta desigualdad.
For this reason, their administration procedures should be clarified.
Por todo ello, se debería esclarecer su gestión administrativa.
That will significantly simplify the administration.
Esto simplificaría considerablemente la gestión.
It cannot come only from the airport administration.
No puede solamente afectar a los que gestionan los aeropuertos.
In my opinion, it is a matter for the administration.
Por mi parte, se trata de un asunto para la administración.
No institution or administration is infallible.
Ninguna institución o administración es infalible.
Nonetheless, this suggestion was not taken up by the administration.
Esta sugerencia no fue sin embargo seguida por la administración.
This saves money on the administration side.
Eso significa un ahorro para la administración.
I am interested in Chapter 6 on administration.
Me interesa el Capítulo 6 sobre administración.
This administration is driven by a thirst for power.
Esta administración está animada por una sed de poder.
Therefore we should be confident about its administration.
Por ello deberíamos confiar en su administración.
That is what ties the hands of the US Administration.
Esto es lo que ata las manos a la Administración estadounidense.
This page is powered by the Spanish Sentences Maker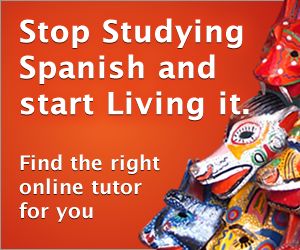 ---