---
Sentence Maker: actions
The Sentence Maker allows you to enter a word or phrase in the text box below and retrieve translated sentence pairs (English and Spanish) containing that word/phrase. This tool is great for seeing how words are used in a natural context.
You lied and now you have to face the consequences of you actions.
Tú mentiste y ahora tienes que lidiar con las consecuencias de tus actos.

We are not responsible for our actions.
No somos responsables de nuestros actos.
These are not the actions of democrats.
Así no actúan los demócratas.
What do our actions do for our credibility?
¿Qué credibilidad nos reportan las medidas que tomamos?
What are the actions to be funded?
¿Qué acciones se van a financiar?
Their actions were a disgrace.
Su actuación fue vergonzosa.
There are foundations for our actions.
Nuestras acciones tienen fundamento.
To mention some of these actions:
Permítanme mencionar algunas de estas medidas:
It is actions which count.
Se necesitan acciones.
We cannot be accomplices to such actions.
No podemos ser cómplices de tales actuaciones.
We are all responsible for our own actions.
Todos somos responsables de nuestros propios actos.
However, these actions are more ambitious than modal shift actions.
Sin embargo, estas acciones son más ambiciosas que las acciones de transferencia entre modalidades.
Our actions impact on others as, of course, do the actions of others on us.
Nuestras acciones afectan a otros, como las acciones de otros nos afectan a nosotros.
We must start with our own actions, because those are the actions we can control best.
Debemos empezar con nuestros propios actos, porque son los que podemos controlar mejor.
The impact of our actions is a determining factor in whether or not those actions are worthwhile.
El impacto de nuestras acciones constituye un factor determinante para saber si merecen la pena o no.
In this connection, what actions have been taken to date and what further actions are being planned?
En este sentido, ¿puede informar el Consejo de las acciones que se han llevado a cabo hasta la fecha y de las que están programadas para el futuro?
There are legal foundations for our actions and internal market foundations for our actions.
Tanto fundamento legal como fundamento en lo relativo al mercado interior.
These kinds of actions are all clearly politically motivated, these kind of actions.
Todo esto está con toda claridad políticamente motivado, este tipo de actuación.
If you are persuasive in your actions, we all reap the benefits.
Si ustedes realizan una labor convincente, su éxito nos beneficiará a todos.
Disparate actions are not effective.
Las actuaciones diseminadas no son eficaces.
More and more, we need to follow our words with actions.
Cada vez más debemos traducir las palabras en acciones concretas.
Up until now, it is only opinions you are punishing and not actions.
Hasta ahora sólo son opiniones las que castigan y no acciones.
It is therefore opinions which you have punished and not actions.
Luego son opiniones las que han castigado y no acciones.
It is to them that I wish to explain my actions.
Es a ellos a quien deseo explicarles mis acciones.
And what actions have the Indians themselves taken?
¿Y qué ha hecho la India?
But actions speak louder than words.
Sin embargo, sus palabras también se tienen que traducir en hechos.
Words should now be followed by actions.
Efectivamente, a partir de ahora debemos pasar a la acción.
Second, there is the need for further Community actions.
En segundo lugar, son necesarias nuevas medidas de la Comunidad.
Who supervises the actions of the Public Prosecutor?
¿Quién controla los actos del Fiscal?
I believe that this is what our actions must accomplish.
Yo creo que nosotros también tenemos que contribuir debidamente al éxito de este empeño con nuestra actuación.
Lastly, there are the Joint Actions.
Finalmente, las acciones conjuntas.
What actions involve our fellow citizens?
¿Qué acciones incluyen a nuestros conciudadanos?
Why have our actions lacked punch up until now?
¿Por qué, hasta ahora, a nuestras medidas les ha faltado pegada?
Some of you have described our actions as courageous.
Algunos de ustedes han dicho que hemos sido valientes.
This is where we need the actions to converge.
Será precisamente con respecto a esto por lo que debe haber convergencia de acciones.
What actions were expected of us?
¿Cuáles son los hechos que esperábamos?
That is why we are telling you now that your actions are illegal.
Por esto les decimos que sus acciones son ilegales.
We could then update you on what actions have been taken.
Entonces podríamos informarle de las medidas adoptadas.
In this context, it proposes funding for three different types of actions: modal shift actions, catalyst actions and common learning actions.
En este contexto, propone la financiación de tres tipos diferentes de acciones: acciones de transferencia entre modalidades, acciones a efectos catalizadores y acciones de aprendizaje común.
The issue is how to prioritise the actions that should be taken.
El problema es cómo priorizar las medidas que hay que tomar.
It is conditional on the actions of the beneficiary countries.
Esa ayuda depende de las acciones de los países beneficiarios.
Actions speak louder than words.
El movimiento se demuestra andando.
Several actions are under way in this regard.
Ya existen varias medidas en curso al respecto.
This preservation requires specific actions.
Esta conservación exige que se tomen acciones específicas.
Hence the actions that have been taken.
De ahí las acciones que han emprendido.
It is time to translate our resolutions into actions.
Solicitamos que se endurezcan las sanciones si esto no se cumple.
Part 3 – any specific actions.
Parte 3 – cualquier acción específica.
I hope that actions will follow!
Espero que los hechos sigan a las palabras.
Our actions have ranged much wider.
Nuestras acciones han tenido un alcance mucho más amplio.
Words must be transformed into actions.
De los dichos debemos pasar a los hechos.
Today, your actions do not speak in your favour.
Ahora bien, los actos de hoy no abogan a su favor.
Your actions have been fair and inspired.
Sus acciones han sido justas e inspiradas.
This page is powered by the Spanish Sentences Maker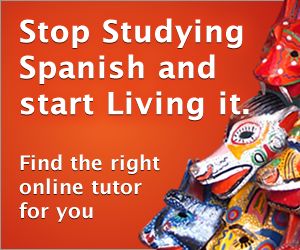 ---