---
Spanish Word for rapture
English Word:
rapture
Spanish Word:
embelesar, rapto
Now you know how to say rapture in Spanish. :-)
---
Interested in travelling to a Spanish-speaking country? Read the travel blog below:
learning the meaning of very useful words in spanish : )
(Madrid, Spain)
Life here in Madrid is truly like a siren call, many speculate that I will never make it back to the States. Today I really enjoyed the class. I found out what "joder" is. Pardon my French for those of you who speak Spanish. =P Bovi tried to explain to me but I didn't understand at the time. I asked Maria, my teacher, and she explained in great detail. It's my first bad word in Spanish....
[
view entire travel blog
]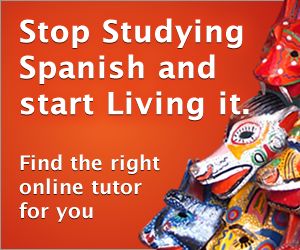 ---