---
Spanish Word for possible
English Word:
possible
Spanish Word:
posible
Now you know how to say possible in Spanish. :-)
---
Interested in travelling to a Spanish-speaking country? Read the travel blog below:
Adventures
(San Juan, Puerto Rico)
Finding the Aventuras crew was a bit tricky! It was so early it felt like it was in the middle of the night, being completely dark and calm. No cars were out, and this helped me avoid an accident as I both drove through the maze of Puerto Rican freeways and looked at my roadmaps. I had no idea what I was in for until I met Pablo, the lead guide. His optimism was infectious. We had a crew of...
[
view entire travel blog
]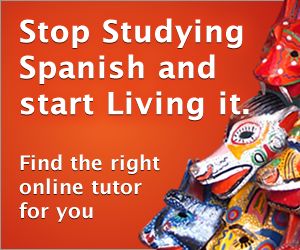 ---