---
Slow Spanish Dialogues - Near future
Dialogues - Novice - Mid Level Next Lesson

We use the construction verb ir + a + infinitive to speak about intentions or plans we have for the very near future.

Note!
The verb ir is irregular in the present..

| | | |
| --- | --- | --- |
| yo | voy | I go |
| tú | vas | you go |
| Ud./él/ella | va | you/he/she goes |
| nosotros/as | vamos | we go |
| vosotros/as | vais | you guys go |
| Uds./ellos/ellas | van | you all/they go |

En un hotel en Estocolmo, dos turistas se encuentran…

Lucas: Emma, ¿qué vas a hacer esta noche?
Emma, what are you going to do this night?

Emma: Voy a ir a bailar. ¿Quieres venir?
I am going to go to dance. Would you like to come?

Lucas: ¡Me encantaría! ¿Adónde vamos a ir a bailar?
I would love to! Where are we going to go to dance?

Emma: Vamos a ir al Casino Cosmopol. Es muy sofisticado.
We are going to go to the Casino Cosmopol. It is very sophisticated.

Lucas: ¡Excelente! ¿A qué hora vamos a encontrarnos?
Excellent! At what hour are we going to meet?

Emma: A las diez. Primero voy a cenar.
At ten (pm). First I am going to have dinner.

Lucas: ¡Buenísimo! Voy a esperarte en el vestíbulo del hotel.
Great! I am going to wait for you in the lobby of the hotel.




  

Vocabulary Flashcards

Vocabulary Quiz

Photo Quiz

Spelling Quiz

Sentence Flashcards

Video

Example Sentences

Dialogue

Image-Sentence Match

Word Order Quiz

Multiple Choice Quiz

A or B Quiz

Fill In
Icon Legend
Icons are color coded by Spanish level:

Green = Beginner
Blue = Intermediate
Orange = Advanced
Black icons are unrelated to Spanish level:


Help

Download

Information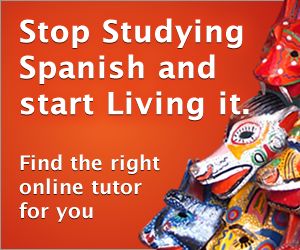 ---