---
Slow Spanish Dialogues - Verb estar
Dialogues - Novice - High Level Next Lesson

The verb estar (conjugation) means "to be". It is irregular in the present tense.

| | | |
| --- | --- | --- |
| yo | estoy | (I am) |
| tú | estás | (you are) |
| Ud./él/ella> | está | (you/he/she is) |
| nosotros (as) | estamos | (we are) |
| vosotros (as) | estáis | (you guys are) |
| Uds./ellos/ellas | están | (you all/they are) |

Fito viene a visitar a su tía Lucrecia…

Fito: Buenas tardes tía. ¿Cómo está usted hoy?
Good afternoon aunt. How are you today?

Tía Lucrecia: Estoy un poco agripada.
I have a little flue.

Fito: ¡Pero siempre está muy bonita tía!
But you are always very beautiful aunt!

Tía Lucrecia: Gracias hijo. ¿Cómo están ustedes en casa?
Thank you child. How is everyone at home?

Fito: Todos estamos bien. Mi mamá está muy contenta.
Everyone is fine. My mom is very happy.

Tía Lucrecia: ¿Por qué está contenta tu mamá?
Why is your mother happy?

Fito: Bueno, mi papá estuvo de viaje, pero ya está en casa.
Well, my dad was traveling, but now he is home.

Tía Lucrecia: Pues gracias por la visita. Siempre estás pendiente de nosotros.
Well thanks for the visit. You are always thinking of us.




  

Vocabulary Flashcards

Vocabulary Quiz

Photo Quiz

Spelling Quiz

Sentence Flashcards

Video

Example Sentences

Dialogue

Image-Sentence Match

Word Order Quiz

Multiple Choice Quiz

A or B Quiz

Fill In
Icon Legend
Icons are color coded by Spanish level:

Green = Beginner
Blue = Intermediate
Orange = Advanced
Black icons are unrelated to Spanish level:


Help

Download

Information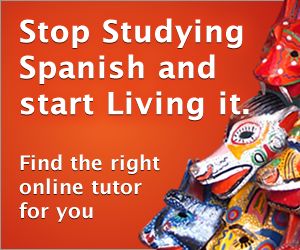 ---