---
Slow Spanish Dialogues - Future Indicative
Dialogues - Intermediate - Mid Level Next Lesson

The future tense is formed using the formula: infinitive form of verb + future tense ending = future

| | |
| --- | --- |
| yo | é |
| tú | ás |
| Ud. | á |
| nosotros (as) | emos |
| vosotros (as) | éis |
| Uds./ellos/ellas | án |

Ricardo llama a Andrea para invitarla a venir a su fiesta en la noche…

Ricardo: Hola Andrea, ¿qué harás esta noche?
Hi Andrea, what will you do this evening?

Andrea: Llevaré mi perro al veterinario.
I will take my dog to the veterinarian.

Ricardo: ¿Qué harás después?
What will you do after?

Andrea: Me tomaré una ducha y estudiaré para mis exámenes.
I will take a shower and I will study for my exams.

Ricardo: ¿No saldrás de tu casa?
You will not leave your house?

Andrea: No, Fabio cenará conmigo.
No, Fabio will have dinner with me.

Ricardo: Oh bueno, yo tendré una fiesta esta noche.
Oh well, I will have a party tonight.

Andrea: ¿Tendrás muchos invitados?
Will you have a lot of guests?

Ricardo: Sí, vendrán como quince personas.
Yes, about fifteen people will come.

Andrea: Tendrás mucha comida entonces.
You will have a lot of food then.

Ricardo: Sí, ordenaremos mucho pollo frito y compraré donas.
Yes, we will order a lot of fried chicken and we will buy donuts.

Andrea: Llamaré a Fabio entonces, iremos a tu fiesta.
I will call Fabio then, we will come to your party.




  

Vocabulary Flashcards

Vocabulary Quiz

Photo Quiz

Spelling Quiz

Sentence Flashcards

Video

Example Sentences

Dialogue

Image-Sentence Match

Word Order Quiz

Multiple Choice Quiz

A or B Quiz

Fill In
Icon Legend
Icons are color coded by Spanish level:

Green = Beginner
Blue = Intermediate
Orange = Advanced
Black icons are unrelated to Spanish level:


Help

Download

Information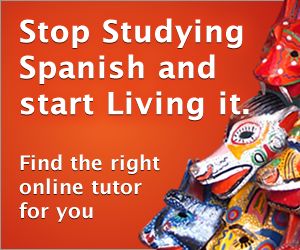 ---