---
Slow Spanish Dialogues - Negative Words
Dialogues - Intermediate - High Level Next Lesson

Un grupo de amigos van en carro hacia un campamento en una Cordillera en Perú…

Alejandra: Creo que ninguno trajo una brújula.
I believe that no one brought a compass.

Flavio: Pues yo no la traje.
Well, I did not bring it.

Alejandra: Nunca olvides la brújula.
Never forget the compass.

Flavio: ¿Y tú trajiste mapa? Porque yo no lo traje.
And did you bring the map?
because I did not bring it.

Alejandra: Yo tampoco. Jamás cargo mapa.
Me neither. Neither I carry the map.

Flavio: Nada podemos hacer sin brújula y mapa.
We cannot do anything without (a) compass and map.

Alejandra: ¡Nunca debemos venir sin ninguna de estas cosas!
We should never come without neither (either) of these things!




  

Vocabulary Flashcards

Vocabulary Quiz

Photo Quiz

Spelling Quiz

Sentence Flashcards

Video

Example Sentences

Dialogue

Image-Sentence Match

Word Order Quiz

Multiple Choice Quiz

A or B Quiz

Fill In
Icon Legend
Icons are color coded by Spanish level:

Green = Beginner
Blue = Intermediate
Orange = Advanced
Black icons are unrelated to Spanish level:


Help

Download

Information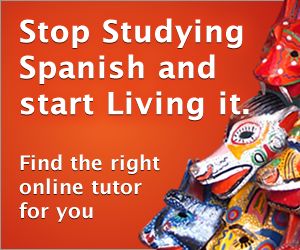 ---