---
making comparisons - preterite

Unequal comparisons
  más/menos + adjective + que
       (more/less + ... + than)

Esta motocicleta es más bonita que la roja.
      This motorcycle is (more) prettier than the
       red one.
Tú eres más alto que yo.
      You are (more) taller than I.

Hay menos caballos que pájaros.
      There are less (fewer) horses than birds.
Mamá es menos obesa que mi abuela.
      Mom is less obese than my grandma.

Unequal comparisons using verbs

Usted viaja más que él.
      You travel more than he.
No veo más que dos duendes.
      I don't see more than two goblins.

El autocar tarda tanto como el tren.
      The bus takes as long as the train.
No hace tanto como yo.
      He doesn't do as much as I.

Vocabulary Flashcards

Vocabulary Quiz

Photo Quiz

Spelling Quiz

Sentence Flashcards

Video

Example Sentences

Dialogue

Image-Sentence Match

Word Order Quiz

Multiple Choice Quiz

A or B Quiz

Fill In
Icon Legend
Icons are color coded by Spanish level:

Green = Beginner
Blue = Intermediate
Orange = Advanced
Black icons are unrelated to Spanish level:


Help

Download

Information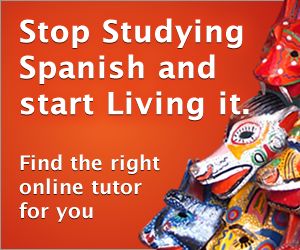 ---