---
The Indicative and Subjunctive in Adverbial Clauses
ejercicios sinrespuestas
The Indicative and Subjunctive in Adverbial Clauses
EXPLICACIÓN:
Se usa el indicativo cuando una conjunción introduce una cláusula subordinada que expresa una experiencia real, verdadera, o habitual.
Ejemplo: Como sopa cuando estoy enferma. I eat soup when I am sick.
Se usa el subjuntivo cuando una conjunción introduce una cláusula subordinada que expresa una acción futura que aún no ha tenido lugar.
Ejemplo: Te llamaré cuando tenga más tiempo. I will call you when I have more time.
Algunas conjunciones de tiempo y concesión
cuando (when)
mientras que + indicative (while)
mientras que + subjunctive (we don't know how long)
tan pronto como (as soon as)
en cuanto (as soon as)
hasta que (until)
después (de) que (after)
a pesar de que (although)
aunque + indicative (although)
aunque + subjunctive (even if)
aun cuando (even though)
Select the subjunctive or the indicative.
1. No podemos hacer nada hasta que tú (vuelves, vuelvas) para ayudarnos.
2. Cuando yo (tengo, tenga) hipo bebo mucha agua.
3. Mis padres estarán estáticos en cuanto yo (consigo, consiga) un trabajo.
4. A veces lloro cuando (veo, vea) una película triste.
5. ¡ Haz tu cama tan pronto como (te levantas, te levantes) esta mañana!
6. Nos gusta comer palomitas cuando (vamos, vayamos ) al cine.
7. Quiero ver El proyecto de la bruja de Blair en cuanto (sale, salga) en video.
8. Julio va a relajarse después de que (terminan, terminen) los exámenes.
9. Muchas personas van a morir hasta que (hay, haya ) una cura para el SIDA
10. Mi compañero empieza a roncar tan pronto como (se duerme, se duerma).
11. Después de que (te vistes, te vistas) quiero salir para la unversidad.
12. No hago nada por la mañana hasta que alguien me (lee, lea) mi horóscopo.
13. Diviértete mientras que (puedes, puedas) porque hay que trabajar mañana.
14. Aunque (llueve, llueva) mañana nos marcharemos.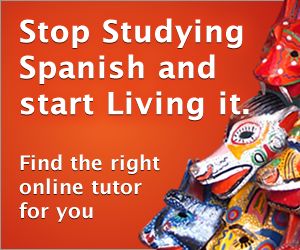 ---