---
Medical Spanish - Emergency Room FAQ
Why did you attend to another patient before me?
¿Por qué otro paciente fue atendido antes que yo?
During your initial evaluation, the triage nurse, based on your vital signs, chief complaint and general examination, will determine your severity of illness. Those patients with life threatening conditions are seen first. The emergency room has four different areas of treatment. You may be waiting for a specific treatment area (i.e.: pediatrics room or procedures).
Durante su evaluación inicial, la enfermera de triage determina su nivel de severidad basándose en los signos vitales, padecimiento principal y evaluación general. Aquellos pacientes cuyo estado puede ser potencialmente mortal son atendidos primero. La sala de emergencias tiene cuatro áreas de tratamiento diferentes. Usted puede estar esperando por un área de tratamiento particular (ej.: sala pediátrica o de procedimientos).
Is the paperwork more important than attending to my problem?
¿El papeleo es más importante que mi atención?
We will never delay care to complete paperwork. The registration interview is a very important part of your visit. Our patient services representative must create/identify your patient history file that will issue a specific medical record number and account number for you.
These numbers may then be sent electronically to the Laboratory, to the X-rays Department or to the Blood Bank.
It is important that these professionals take their time to enter the information accurately.
Our Medical Records Department will keep all records related to this visit for many years.
Nosotros nunca postergaremos la atención para completar el papeleo. La entrevista de inscripción es una parte
muy importante de su visita. Nuestro Representante de Servicios al Paciente debe crear/identificar su archivo de
Historia del Paciente que generará un Número de Registro Médico y un Número de Cuenta específicos para usted.
Estos números pueden entonces enviarse electrónicamente al laboratorio, a la sala de rayos X o al banco de sangre.
Es importante que estos profesionales tomen su tiempo para ingresar la información de una manera precisa.
Nuestro departamento de Registros Médicos mantendrá todos los registros relacionados con esta visita durante
muchos años.
What am I waiting for?
¿Qué estoy esperando?
In the waiting room, you may be waiting for a private room or for a room in the pediatrics department.
While you are in the treatment area, you could wait for about one hour for your lab results, radiology tests or maybe an answer call from physicians or insurance companies coordinating your care.
En la sala de espera, usted puede estar esperando por una sala privada o por una sala en el área pediátrica.
Mientras éste en el área de tratamiento, usted puede esperar durante cerca de una hora por los resultados de laboratorio, pruebas radiológicas o quizás las llamadas de respuesta de los médicos o compañías aseguradoras
que coordinan su cuidado.
Why can't I eat or drink?
¿Por qué no puedo comer ni beber?
You may have a health problem that could require tests or surgery. After the physician evaluates you, please check with the physician or your nurse about being able to eat or drink.
Usted puede tener una afección física que requiera de pruebas o cirugía. Después de que el médico lo evalúe, por
favor revise con el médico o su enfermera la posibilidad de comer o beber.
Why can't you tell me what this will cost?
¿Por qué no puede decirme cuánto costará esto?
Your chief complaint is a start. We can't tell you exactly what the estimated cost will be. After the physician has done the evaluation, he or she will dictate a report describing your care. Once the report is transcribed, the charges are electronically sent to your account. The charges may be obtained in about 2 to 3 days after your visit
Su dolencia principal es un inicio. Nosotros no podemos decirle exactamente el costo estimado que tendrá. Después de que el médico haya terminado la evaluación, dictará un informe describiendo su cuidado. Una vez transcripto el informe, los costos son enviados electrónicamente a su cuenta. Los costos se pueden obtener cerca de 2-3 días después de su visita.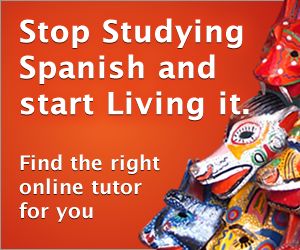 ---