---
Dialogues - Novice
Dialogues - Novice - Low Level Next Lesson

Jorge

Antonio: Hoy vamos a conectar en directo con Jorge. Vamos a ver su entrenamiento de futbito.
Today we are going to connect with Jorge. We're going to see his five-a-side soccer training.

Sonia: ¿De dónde es Jorge? y ¿dónde está ahora?
Where is Jorge from? and where is he now?

Antonio: Jorge es de Elda. Él y sus amigos nos esperan en el polideportivo.
Jorge is from Elda. He and his friends are waiting for us at the sports center.

Sonia: Bueno, pues vamos a saludarle.
Ok then, let's go say hi to him.




  

Vocabulary Flashcards

Vocabulary Quiz

Photo Quiz

Spelling Quiz

Sentence Flashcards

Video

Example Sentences

Dialogue

Image-Sentence Match

Word Order Quiz

Multiple Choice Quiz

A or B Quiz

Fill In
Icon Legend
Icons are color coded by Spanish level:

Green = Beginner
Blue = Intermediate
Orange = Advanced
Black icons are unrelated to Spanish level:


Help

Download

Information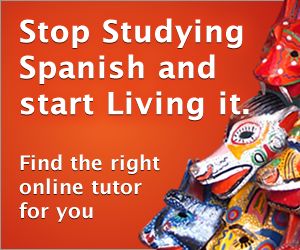 ---