---
Dialogues with Transcript - Intermediate
Dialogues - Intermediate - Mid Level Next Lesson

Impersonal expressions are frequently used in English.

One shouldn't smoke.
One never knows when a tornado will strike.

To form an impersonal expression in Spanish:
- conjugate the verb into the third person singular
- place the impersonal se directly before the conjugated verb

El Mapa - The Map

Miguel: ¿Cómo puedo ayudarle a usted?
How I can help you?

Uriel: Necesito un mapa de la ciudad.
I need a map of the city.

Miguel: Tenemos varios mapas.
We have a variety of maps.

Uriel: ¿Se puede mirarlos?
Is one able to look at them?

Miguel: Claro, aquí tiene un mapa de bolsillo.
Of course, here is a pocket map.

Uriel: ¿Contiene la información de los autobuses, taxi y estaciones de metro?
Does it contain information about buses, taxis and subway stations?

Miguel: Sí, y muchas fotos preciosas también.
Yes and lots of photos as well.

Uriel: ¿Cuánto cuesta?
How much does it cost?

Miguel: Diez rublos.
Ten rubles.

Uriel: Lo tomo, gracias.
I'll take it, thanks.




  

Vocabulary Flashcards

Vocabulary Quiz

Photo Quiz

Spelling Quiz

Sentence Flashcards

Video

Example Sentences

Dialogue

Image-Sentence Match

Word Order Quiz

Multiple Choice Quiz

A or B Quiz

Fill In
Icon Legend
Icons are color coded by Spanish level:

Green = Beginner
Blue = Intermediate
Orange = Advanced
Black icons are unrelated to Spanish level:


Help

Download

Information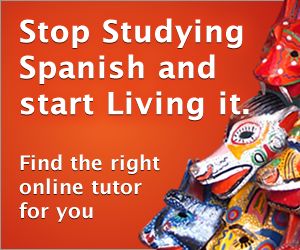 ---