---
Dialogues - Intermediate
Dialogues - Intermediate - High LevelNext Lesson

Future Tense endings

| | |
| --- | --- |
| yo | é |
| tú | ás |
| Ud. | á |
| nosotros (as) | emos |
| vosotros (as) | éis |
| Uds./ellos/ellas | án |

El Pasaporte - The Passport

¿Qué harás mañana? (Tú)
What will you do tomorrow?

Renovaré el pasaporte.
I will renew the (my) passport.

¿Dónde lo renovarás? (Tú)
Where it you will renew?
(Where will you renew it?)

En la policía.
In the police (station).

¿Tardarás mucho? (Tú)
You will delay much?
(Will it take much time?)

Creo que tardaré un poco.
I believe that I will delay a little.
(I believe that it will take some time.)

¿Me llamarás cuando acabes? (Tú)
To me you will call when you finish?
(Will you call me when you finish?)

Vale, te llamaré. - OK, to you I will call.
OK, I will call you.




  

Vocabulary Flashcards

Vocabulary Quiz

Photo Quiz

Spelling Quiz

Sentence Flashcards

Video

Example Sentences

Dialogue

Image-Sentence Match

Word Order Quiz

Multiple Choice Quiz

A or B Quiz

Fill In
Icon Legend
Icons are color coded by Spanish level:

Green = Beginner
Blue = Intermediate
Orange = Advanced
Black icons are unrelated to Spanish level:


Help

Download

Information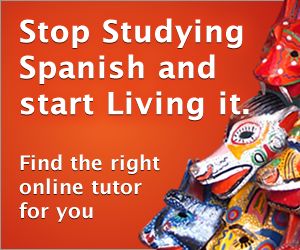 ---