---
Spanish Language Schools in Mexico offering Class Instruction sorted by Level of Instruction | Page 3
Schools in Mexico offering Class Instruction sorted by Level of Instruction | Page 3
8 Search Results
Oops, No schools found matching your criteria
The Spanish Immersion Programs Directory includes language schools throughout Latin America and Spain.
Select a country from the map

Loading Schools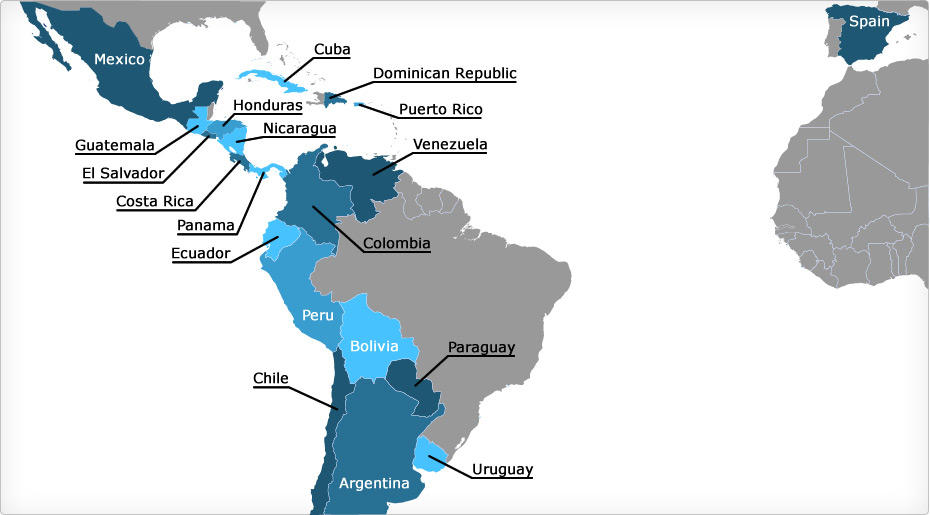 Top Language School Cities:



Travel Blogs from Mexico
Location: Oaxaca, Mexico
I have been told by many people that Oaxaca (pronounced wahaka) is an essential stop for any tour of Mexico. The city's art scene and culinary delights are world famous and th...
[ view full travel blog ]
Location: Cuernavaca, Mexico
Another day in Mexico city, however, today I'm traveling to Cuernavaca. I'm meeting Juan Pablo, a guy that I met while traveling trough Spain. He was visiting his older br...
[ view full travel blog ]
Location: Oaxaca, Mexico
We had our first Mexican cooking lesson yesterday after going to the market with our Spanish shopping list. Waiting to see what they produced was very entertaining. It was inter...
[ view full travel blog ]
Online Spanish Lessons
---