---
Spanish Language Schools in Oaxaca, Mexico offering Private Instruction offering Class Instruction sorted by Level of Instruction
Schools in Oaxaca, Mexico offering Private Instruction offering Class Instruction sorted by Level of Instruction
0 Search Results
Oops, No schools found matching your criteria
The Spanish Immersion Programs Directory includes language schools throughout Latin America and Spain.
Select a country from the map

Loading Schools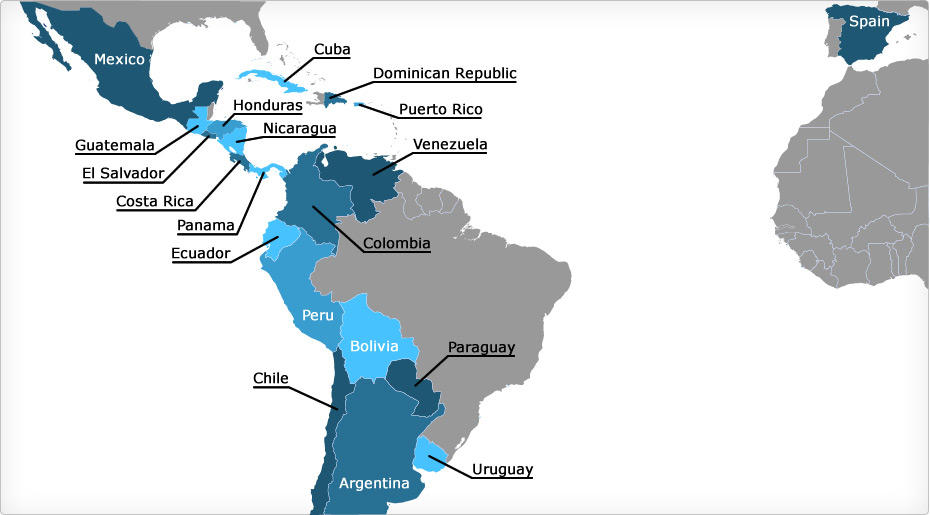 Top Language School Cities:



Travel Blogs from Mexico
Location: Oaxaca, Mexico
July 19, Monday - First Day of School 6 p.m. I awoke at 5:30 and it was dark. By 6:30 it was pretty much light, but I lazed around in bed until 7, paralyzed at the idea of get...
[ view full travel blog ]
Location: Guadalajara, Mexico
Another beautiful morning here in Guadalajara. I'm writing from the park. Sometimes I think I won't be able to go back to my regular life in the States. I have beocme accostumed t...
[ view full travel blog ]
Location: Oaxaca, Mexico
Despite how much I enjoyed the food, the highlights of my stay in Oaxaca were the ancient sites that dotted the countryside. I ended up at Mitla on my first day in town. Mitla was...
[ view full travel blog ]
Online Spanish Lessons
---