---
Spanish Language Schools in Iquique, Chile
Schools in Iquique, Chile
1 Search Results
Displaying 1 school
Instruction & Pricing
Levels:
Beginner to Advanced
School Size:
Medium
Deposit or Fee:
US $0.00
Individual Instruction
Class Instruction
- Class Size:
2 to 4 students
- Hours per Week:
20
- Weekly Cost:
US $100 - $199
- Min. Weeks Study:
2
Map
The Spanish Immersion Programs Directory includes language schools throughout Latin America and Spain.
Select a country from the map

Loading Schools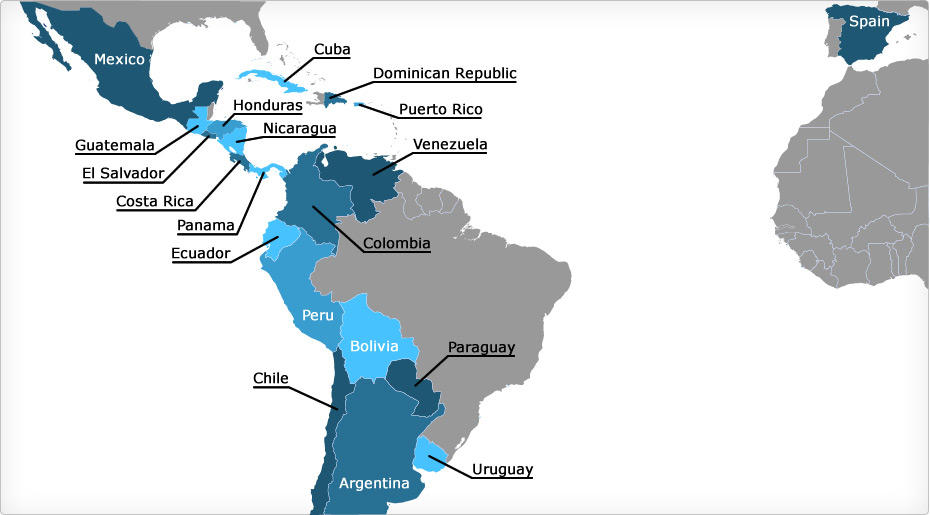 Top Language School Cities:



Travel Blogs from Chile
Location: Santiago, Chile
Well, here I am! Santiago. Hmmm. Well, after Buenos Aires, It's got a lot to live up to. I actually feel homesick for Buenos Aires, something I've never felt about anyw...
[ view full travel blog ]
Location: Santiago, Chile
I moved in with my Santiago family last Monday, and I'm still amazed at this city. Most especially because of the contrast to San Dionisio and Bolivia. This city is so modern...
[ view full travel blog ]
Location: Santiago, Chile
I arrived in Santiago after 24 hours on the bus. I had no idea what to expect but it wasn't nearly as bad as I'd imagined. I sat next to a very nice woman for the first ho...
[ view full travel blog ]
Online Spanish Lessons
---