---
Spanish Language Schools in Iquique, Chile
Schools in Iquique, Chile
1 Search Results
Displaying 1 school
Instruction & Pricing
Levels:
Beginner to Advanced
School Size:
Medium
Deposit or Fee:
US $0.00
Individual Instruction
Class Instruction
- Class Size:
2 to 4 students
- Hours per Week:
20
- Weekly Cost:
US $100 - $199
- Min. Weeks Study:
2
Map
The Spanish Immersion Programs Directory includes language schools throughout Latin America and Spain.
Select a country from the map

Loading Schools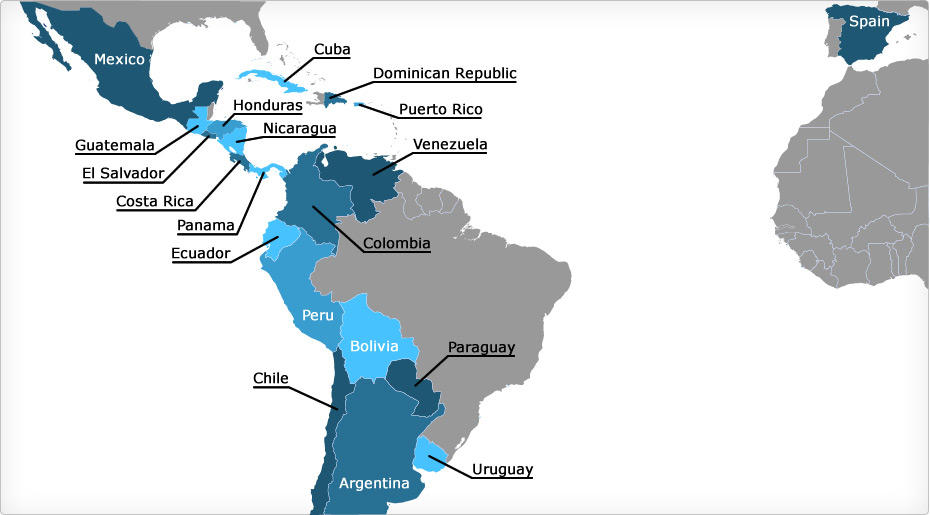 Top Language School Cities:



Travel Blogs from Chile
Location: Santiago, Chile
Although I only spent 3 days in Santiago, there are a couple of interesting things worth mentioning. Arguably the most stable economy in South America, Santiago initially struck ...
[ view full travel blog ]
Location: Santiago, Chile
Well, here I am! Santiago. Hmmm. Well, after Buenos Aires, It's got a lot to live up to. I actually feel homesick for Buenos Aires, something I've never felt about anyw...
[ view full travel blog ]
Location: Santiago, Chile
I arrived in Santiago after 24 hours on the bus. I had no idea what to expect but it wasn't nearly as bad as I'd imagined. I sat next to a very nice woman for the first ho...
[ view full travel blog ]
Online Spanish Lessons
---