---
Spanish Language Schools in San Pedro La Laguna, Guatemala
Schools in San Pedro La Laguna, Guatemala
4 Search Results
Displaying all 4 schools
Levels:
Beginner to Advanced
School Size:
Small
Deposit or Fee:
US $30.00
Individual Instruction
Class Instruction
- Class Size:
1
- Hours per Week:
20
- Weekly Cost:
US $100 - $199
- Min. Weeks Study:
1
http://www.celasmaya.edu.gt/
The Spanish Immersion Programs Directory includes language schools throughout Latin America and Spain.
Select a country from the map

Loading Schools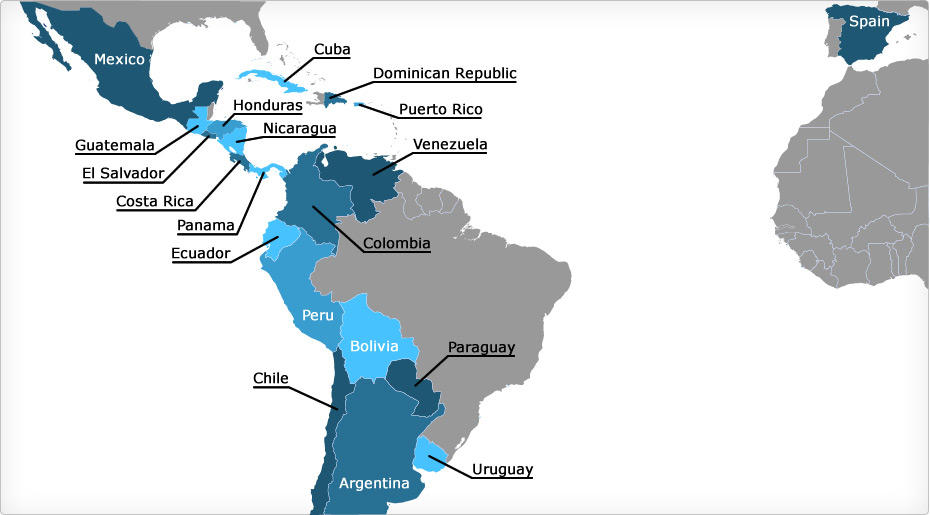 Top Language School Cities:



Travel Blogs from Guatemala
Location: Quetzaltenango, Guatemala
Well, it has finally happened- I am going through a minor GI upset problem. It started Friday night after our weekly graduation dinner for the students that are leaving the Span...
[ view full travel blog ]
Location: Quetzaltenango, Guatemala
Most travelers don't stop in Guatemala City and is very understandable. I'm fortunate to have friends living in the city who are familiar with the parts that are worth experienc...
[ view full travel blog ]
Location: Antigua, Guatemala
We finished our second week of Spanish immersion classes yesterday...we have decided to take one more week of classes before moving on. We keep finding that we love where we are...
[ view full travel blog ]
Online Spanish Lessons
---