---
Spanish Word for to-perform-oral-sex-to-a-woman
English Word:
to perform oral sex to a woman
Spanish Word:
hacer la sopa
Now you know how to say to perform oral sex to a woman in Spanish. :-)
---
Interested in travelling to a Spanish-speaking country? Read the travel blog below:
An Unplanned Sojourn to BA
(Buenos Aires, Argentina)
I was not planning to go to Buenos Aires before I left for South America, but a friend of mine, Diana, begged me to visit a friend of hers that she had met on her South America adventure just a couple of months ago. Her friend, Mark, worked in the hostel in Buenos Aires and she was sure we would be great friends. 9:30 am Sat. morning, I arrived exhausted after an all night bus ride from...
[
view entire travel blog
]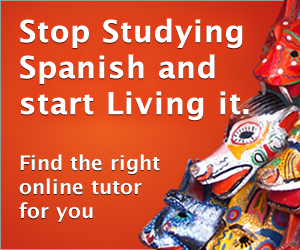 ---