---
Spanish Word for refrigerator
English Word:
refrigerator
Spanish Word:
la nevera, el frigorífico, el refrigerador

Now you know how to say refrigerator in Spanish. :-)
---
Interested in travelling to a Spanish-speaking country? Read the travel blog below:
Waking up to the lovely sound of a car's horn???
(Quetzaltenango, Guatemala)
I feel that I am adapting well to life here in Quetzaltenango. I have quickly fallen into a routine. My day usually starts at 6:00am, with me waking up to the sounds of cars on the street. For two days now, a car has parked itself near my house, and has blared its horn while waiting for the person to come outside. I usually lay in bed and think about my plans for the day and start to review...
[
view entire travel blog
]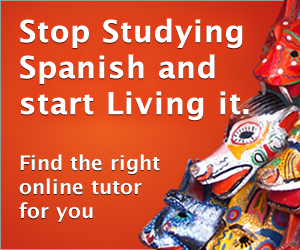 ---