---
Spanish Word for pieces
An exact match was not found for pieces, but we found a word that may be related (listed below).
English Word:
piece
Spanish Word:
pedazo, trozo, pieza
Now you know how to say piece in Spanish. :-)
---
Interested in travelling to a Spanish-speaking country? Read the travel blog below:
Loving being here...
(Heredia, Costa Rica)
I´m having difficulties speaking English now because my brain is mixed up from all the Spanish I've been learning at the Spanish Immersion School. Today I ran, and I saw the mountains. They´re so beautiful. A ferocious little dog growled at me and tried to bite at my legs, attempting to protect his family's territory. He was barely the size of a bunny. I was surprised, because one of the...
[
view entire travel blog
]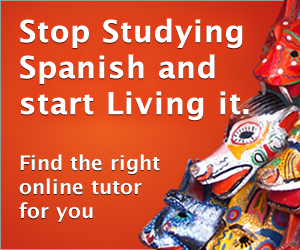 ---