---
Spanish Word for is
English Word:
are, is, was (to be)
Spanish Word:
ser, estar
Now you know how to say are, is, was in Spanish. :-)
---
Interested in travelling to a Spanish-speaking country? Read the travel blog below:
Outdoor salsa club
(Havana, Cuba)
My next destination was the beautiful colonial town of Trinidad where I stumbled across a fantastic outdoor salsa club which later on morphed into a heaving discotheque out back. The cubana chicas in the clubs are nothing short of sensational on the dance floor. My travels in Latin America have led me to the view that latino dance music is superior to the music we dance to in the west. You...
[
view entire travel blog
]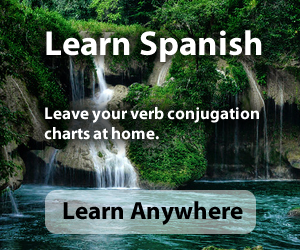 ---