---
Spanish Word for devil
English Word:
devil
Spanish Word:
el diablo, diablo

Now you know how to say devil in Spanish. :-)
---
Interested in travelling to a Spanish-speaking country? Read the travel blog below:
We are goint to MA National park, I can't wait.
(Manuel Antonio, Costa Rica)
Thank God I´ve had Adan here my first week. I practice my spanish on him while we watch dubbed reruns of the OC and he practices the little english he knows on me. And he doesn´t seem to mind that I should like Ivan Drago from Rocky 4 when I talk. Last night I had my best conversation yet. Vidalia, Adan and I talked for almost 2 hours straight about pretty much everything, it was...
[
view entire travel blog
]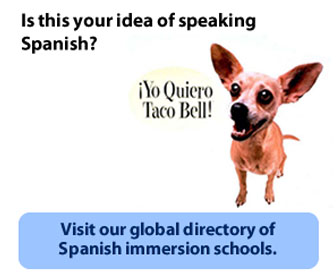 ---