---
Spanish Verb Conjugator - vomitar

Spanish Verb:
vomitar


English Translation:
to vomit, throw up, bring up
Like our free content? Let us know!

Follow us on Twitter to receive our Verb of the Day! Follow @Twitter
Notes: Regular.
inglés
yo
tú
él/ella/usted
nosotros/-as
vosotros/-as
ellos/ellas/ustedes
Indicative
Present
I vomit, am vomiting
vomito
vomitas
vomita
vomitamos
vomitáis
vomitan
Present Perfect
I have vomited
he vomitado
has vomitado
ha vomitado
hemos vomitado
habéis vomitado
han vomitado
Imperfect
I was vomiting, used to vomit, vomited
vomitaba
vomitabas
vomitaba
vomitábamos
vomitabais
vomitaban
Preterite
I vomited
vomité
vomitaste
vomitó
vomitamos
vomitasteis
vomitaron
Past Perfect - Pluperfect
I had vomited
había vomitado
habías vomitado
había vomitado
habíamos vomitado
habíais vomitado
habían vomitado
Future
I will vomit
vomitaré
vomitarás
vomitará
vomitaremos
vomitaréis
vomitarán
Future Perfect
I will have vomited
habré vomitado
habrás vomitado
habrá vomitado
habremos vomitado
habréis vomitado
habrán vomitado
Conditional
I would vomit
vomitaría
vomitarías
vomitaría
vomitaríamos
vomitaríais
vomitarían
Conditional Perfect
I would have vomited
habría vomitado
habrías vomitado
habría vomitado
habríamos vomitado
habríais vomitado
habrían vomitado
Preterite Perfect
I had vomited
hube vomitado
hubiste vomitado
hubo vomitado
hubimos vomitado
hubisteis vomitado
hubieron vomitado
Subjunctive
Present
I vomit, am vomiting
vomite
vomites
vomite
vomitemos
vomitéis
vomiten
Present Perfect
I have vomited, vomited
haya vomitado
hayas vomitado
haya vomitado
hayamos vomitado
hayáis vomitado
hayan vomitado
Imperfect
I vomited, was vomiting
vomitara

OR

vomitase
vomitaras

OR

vomitases
vomitara

OR

vomitase
vomitáramos

OR

vomitásemos
vomitarais

OR

vomitaseis
vomitaran

OR

vomitasen.
Past Perfect - Pluperfect
I had vomited
hubiera vomitado

OR

hubiese vomitado
hubieras vomitado

OR

hubieses vomitado
hubiera vomitado

OR

hubiese vomitado
hubiéramos vomitado

OR

hubiésemos vomitado
hubierais vomitado

OR

hubieseis vomitado
hubieran vomitado

OR

hubiesen vomitado.
Future
I will vomit
vomitare
vomitares
vomitare
vomitáremos
vomitareis
vomitaren
Future Perfect
I will have vomited
hubiere vomitado
hubieres vomitado
hubiere vomitado
hubiéremos vomitado
hubiereis vomitado
hubieren vomitado
Imperative
Affirmative Imperative
Vomit!
vomita
vomite
vomitemos
vomitad
vomiten
Negative Commands
Don't vomit!
no vomites
no vomite
no vomitemos
no vomitéis
no vomiten
Other Forms
Present Participle
vomiting
vomitando
Past Participle
vomited
vomitado
Want to print this verb chart?
Click here

Translated sentences containing 'vomitar'
No me siento bien, creo que voy a vomitar.
I don't feel good, I think I'm going to vomit.
¿Tienes ganas de vomitar?
Do you feel like puking?
Por favor no traiga a su niño cuando está vomitando.
Please don't bring your child if he is vomiting.
No vomité aunque me dieron arcadas.
I didn't vomit even though it made me wretch.
[
more Spanish sentences with vomitar
]
---
Use our Spanish Verb Conjugation Tool (and translator) to conjugate and translate over 10,000 spanish verbs.


---
Listed below are some of the commonly selected verbs. Click on the verb and you will see its full conjugation and translation.


Return to the
Spanish Verb Conjugation
index page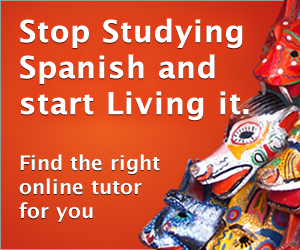 ---