---
Spanish Verb Conjugator - odiar

Spanish Verb:
odiar



English Translation:
to hate
Like our free content? Let us know!
Notes: Regular.
inglés
yo
tú
él/ella/usted
nosotros/-as
vosotros/-as
ellos/ellas/ustedes
Indicative
Present
I hate, am hating
odio
odias
odia
odiamos
odiáis
odian
Present Perfect
I have hated
he odiado
has odiado
ha odiado
hemos odiado
habéis odiado
han odiado
Imperfect
I was hating, used to hate, hated
odiaba
odiabas
odiaba
odiábamos
odiabais
odiaban
Preterite
I hated
odié
odiaste
odió
odiamos
odiasteis
odiaron
Past Perfect - Pluperfect
I had hated
había odiado
habías odiado
había odiado
habíamos odiado
habíais odiado
habían odiado
Future
I will hate
odiaré
odiarás
odiará
odiaremos
odiaréis
odiarán
Future Perfect
I will have hated
habré odiado
habrás odiado
habrá odiado
habremos odiado
habréis odiado
habrán odiado
Conditional
I would hate
odiaría
odiarías
odiaría
odiaríamos
odiaríais
odiarían
Conditional Perfect
I would have hated
habría odiado
habrías odiado
habría odiado
habríamos odiado
habríais odiado
habrían odiado
Preterite Perfect
I had hated
hube odiado
hubiste odiado
hubo odiado
hubimos odiado
hubisteis odiado
hubieron odiado
Subjunctive
Present
I hate, am hating
odie
odies
odie
odiemos
odiéis
odien
Present Perfect
I have hated, hated
haya odiado
hayas odiado
haya odiado
hayamos odiado
hayáis odiado
hayan odiado
Imperfect
I hated, was hating
odiara

OR

odiase
odiaras

OR

odiases
odiara

OR

odiase
odiáramos

OR

odiásemos
odiarais

OR

odiaseis
odiaran

OR

odiasen.
Past Perfect - Pluperfect
I had hated
hubiera odiado

OR

hubiese odiado
hubieras odiado

OR

hubieses odiado
hubiera odiado

OR

hubiese odiado
hubiéramos odiado

OR

hubiésemosodiado
hubierais odiado

OR

hubieseis odiado
hubieran odiado

OR

hubiesen odiado.
Future
I will hate
odiare
odiares
odiare
odiáremos
odiareis
odiaren
Future Perfect
I will have hated
hubiere odiado
hubieres odiado
hubiere odiado
hubiéremos odiado
hubiereis odiado
hubieren odiado
Imperative
Affirmative Imperative
Hate!
odia
odie
odiad
odien
Negative Commands
Don't hate!
no odies
no odie
no odiéis
no odien
Other Forms
Present Participle
hating
odiando
Past Participle
hated
odiado
Want to print this verb chart?
Click here

Translated sentences containing 'odiar'
Yo odiaba tanto la coliflor que me negaba a comerla.

I used to hate cauliflower so much that I refused to eat it.
Ella odia la mayonesa.
She hates mayonnaise.
Yo odio perder.
I hate to lose.
Odiaba ir a trabajar en metro.
I used to hate going to work on the subway.
Odio los lunes porque tengo que trabajar.
I hate Mondays because I have to work.
¿Por qué odias a la vecina?
Why do you hate the neighbor?
[
more Spanish sentences with odiar
]
---
Use our Spanish Verb Conjugation Tool (and translator) to conjugate and translate over 10,000 spanish verbs.


---
Listed below are some of the commonly selected verbs. Click on the verb and you will see its full conjugation and translation.


Return to the
Spanish Verb Conjugation
index page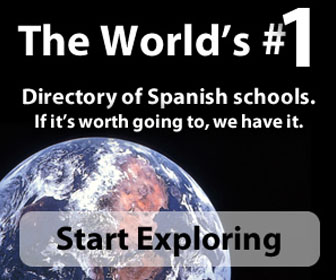 ---