---
Spanish Verb Conjugator - marcar

Spanish Verb:
marcar


English Translation:
to mark, stamp, to show, indicate; to dial [e.g., a phone]
Like our free content? Let us know!

Follow us on Twitter to recieve our Verb of the Day! Follow @Twitter
Notes: Cambio ortográfico: c > qu delante dee.
inglés
yo
tú
él/ella/usted
nosotros/-as
vosotros/-as
ellos/ellas/ustedes
Indicative
Present
I mark, am marking
marco
marcas
marca
marcamos
marcáis
marcan
Present Perfect
I have marked
he marcado
has marcado
ha marcado
hemos marcado
habéis marcado
han marcado
Imperfect
I was marking, used to mark, marked
marcaba
marcabas
marcaba
marcábamos
marcabais
marcaban
Preterite
I marked
marqué
marcaste
marcó
marcamos
marcasteis
marcaron
Past Perfect - Pluperfect
I had marked
había marcado
habías marcado
había marcado
habíamos marcado
habíais marcado
habían marcado
Future
I will mark
marcaré
marcarás
marcará
marcaremos
marcaréis
marcarán
Future Perfect
I will have marked
habré marcado
habrás marcado
habrá marcado
habremos marcado
habréis marcado
habrán marcado
Conditional
I would mark
marcaría
marcarías
marcaría
marcaríamos
marcaríais
marcarían
Conditional Perfect
I would have marked
habría marcado
habrías marcado
habría marcado
habríamos marcado
habríais marcado
habrían marcado
Preterite Perfect
I had marked
hube marcado
hubiste marcado
hubo marcado
hubimos marcado
hubisteis marcado
hubieron marcado
Subjunctive
Present
I mark, am marking
marque
marques
marque
marquemos
marquéis
marquen
Present Perfect
I have marked, marked
haya marcado
hayas marcado
haya marcado
hayamos marcado
hayáis marcado
hayan marcado
Imperfect
I marked, was marking
marcara

OR

marcase
marcaras

OR

marcases
marcara

OR

marcase
marcáramos

OR

marcásemos
marcarais

OR

marcaseis
marcaran

OR

marcasen.
Past Perfect - Pluperfect
I had marked
hubiera marcado

OR

hubiese marcado
hubieras marcado

OR

hubieses marcado
hubiera marcado

OR

hubiese marcado
hubiéramos marcado

OR

hubiésemos marcado
hubierais marcado

OR

hubieseis marcado
hubieran marcado

OR

hubiesen marcado.
Future
I will mark
marcare
marcares
marcare
marcáremos
marcareis
marcaren
Future Perfect
I will have marked
hubiere marcado
hubieres marcado
hubiere marcado
hubiéremos marcado
hubiereis marcado
hubieren marcado
Imperative
Affirmative Imperative
Mark!
marca
marque
marcad
marquen
Negative Commands
Don't mark!
no marques
no marque
no marquéis
no marquen
Other Forms
Present Participle
marking
marcando
Past Participle
marked
marcado
Want to print this verb chart?
Click here

Translated sentences containing 'marcar'
Los delanteros suelen marcar los goles.
The forwards often score the goals.
El reloj marca la hora exacta
this watch keeps good time
marcar el númerode teléfono
to dial the number
[
more Spanish sentences with marcar
]
---
Use our Spanish Verb Conjugation Tool (and translator) to conjugate and translate over 10,000 spanish verbs.


---
Listed below are some of the commonly selected verbs. Click on the verb and you will see its full conjugation and translation.


Return to the
Spanish Verb Conjugation
index page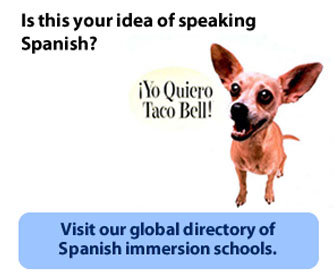 ---