---
Spanish Verb Conjugator - inscribir

Spanish Verb:
inscribir



English Translation:
to enroll
Like our free content? Let us know!
Notes:
The past participle is irregular: inscrito Irregular forms are in
blue
yo
tú
él/ella/usted
nosotros/-as
vosotros/-as
ellos/ellas/ustedes
Indicative
Present
inscribo
inscribes
inscribe
inscribimos
inscribís
inscriben
Present Perfect
he inscrito
has inscrito
ha inscrito
hemos inscrito
habéis inscrito
han inscrito
Imperfect
inscribía
inscribías
inscribía
inscribíamos
inscribíais
inscribían
Preterite
inscribí
inscribiste
inscribió
inscribimos
inscribisteis
inscribieron
Past Perfect - Pluperfect
había inscrito
habías inscrito
había inscrito
habíamos inscrito
habíais inscrito
habían inscrito
Past Perfect Simple
hube inscrito
hubiste inscrito
hubo inscrito
hubimos inscrito
hubisteis inscrito
hubieron inscrito
Future
inscribiré
inscribirás
inscribirá
inscribiremos
inscribiréis
inscribirán
Future Perfect
habré inscrito
habrás inscrito
habrá inscrito
habremos inscrito
habréis inscrito
habran inscrito
Conditional
inscribía
inscribías
inscribía
inscribíamos
inscribíais
inscribían
Conditional Perfect
habría inscrito
habrías inscrito
habría inscrito
habríamos inscrito
habríais inscrito
habrían inscrito
Subjunctive
Present
inscriba
inscribas
inscriba
inscribamos
inscribáis
inscriban
Present Perfect
haya inscrito
hayas inscrito
haya inscrito
hayamos inscrito
hayáis inscrito
hayan inscrito
Imperfect
inscribiera

OR

inscribiese
inscribieras

OR

inscribieses
inscribiera

OR

inscribiese
inscribiéramos

OR

inscribiésemos
inscribierais

OR

inscribieseis
inscribieran

OR

inscribiesen
Past Perfect - Pluperfect
hubiera inscrito

OR

hubiese inscrito
hubieras inscrito

OR

hubieses inscrito
hubiera inscrito

OR

hubiese inscrito
hubiéramos inscrito

OR

hubiésemos inscrito
hubierais inscrito

OR

hubieseis inscrito
hubieran inscrito

OR

hubiesen inscrito
Imperative
Affirmative Imperative
inscribe!
inscriba!
inscribamos!
inscribid!
inscriban!
Negative Commands
no inscribas!
no inscriba!
no inscribamos!
no inscribáis!
no inscriban!
Other Forms
Infinitive
inscribir
Past Participle
inscrito
Present Participle
inscribiendo
Want to print this verb chart?
Click here

Translated sentences containing 'inscribir'
Displaying 6 translated sentences in Spanish and English:
¡No inscribas a los niños en esa escuela! Es malísima.

Do not enroll the children in that school! It is very bad.
El que quiere inscribirle tiene que hacerlo hasta el martes 21 de diciembre del 2004

If you want to get registered you have to do it no later than December 21, 2004.
Ya me inscribí en enero.
I already enrolled in January.
¿No sabían Uds. que la Srita. Orozco las inscribiría en el Club de Conversación?
Didn't you know that Miss Orozco would register you in the Conversation Club?
¿No sabían Uds. que serían inscritas en el Club de Conversación por la Srita. Orozco?
Didn't you know that you would be registered in the Conversation Club by Miss Orozco?
¿Cuándo te vas a inscribir en la universidad?
When are you registering at the university?
[
more Spanish sentences with inscribir
]
---
Use our Spanish Verb Conjugation Tool (and translator) to conjugate and translate over 10,000 spanish verbs.


---
Listed below are some of the commonly selected verbs. Click on the verb and you will see its full conjugation and translation.


Return to the
Spanish Verb Conjugation
index page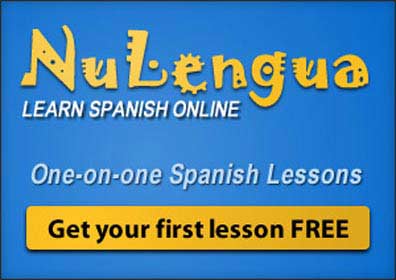 ---
---