---
Spanish Verb Conjugator - entrever

Spanish Verb:
entrever


English Translation:
to glimpse, to catch sight of
Like our free content? Let us know!

Follow us on Twitter to receive our Verb of the Day! Follow @Twitter
Notes:
entrever
is a completely irregular verb. Observed irregularities: DIPTONGACIÓN - Change in the stem vocale (diptongue): e > ie DEBILITACIÓN VOCÁLICA - Change in the stem vocale: e > i Note: The same conjugation than the verb ver (to see) All of the original monosyllabic forms of the original verb ending in consonants n or s, the original forms of the verb forming a diphtong with the prefix and in the tonic syllable, carry an accent. Igual a conjugacion del verbo ver. Se acentúan todas las formas monosilábicas del verbo original que terminen en vocal o en las consonantes n o s, todas las formas original que formen diptongo con el prefijo y estén en sílaba tónica. Irregular forms are in
blue
yo
tú
él/ella/usted
nosotros/-as
vosotros/-as
ellos/ellas/ustedes
Indicative
Present
entreveo
entrevés
entrevé
entrevemos
entrevéis
entrevén
Present Perfect
he entrevisto
has entrevisto
ha entrevisto
hemos entrevisto
habéis entrevisto
han entrevisto
Imperfect
entreveía
entreveías
entreveía
entreveíamos
entreveíais
entreveían
Preterite
entreví
entreviste
entrevió
entrevimos
entrevisteis
entrevieron
Past Perfect - Pluperfect
había entrevisto
habías entrevisto
había entrevisto
habíamos entrevisto
habíais entrevisto
habían entrevisto
Past Perfect Simple
hube entrevisto
hubiste entrevisto
hubo entrevisto
hubimos entrevisto
hubisteis entrevisto
hubieron entrevisto
Future
entreveré
entreverás
entreverá
entreveremos
entreveréis
entreverán
Future Perfect
habré entrevisto
habrás entrevisto
habrá entrevisto
habremos entrevisto
habréis entrevisto
habran entrevisto
Conditional
entrevería
entrevería
entrevería
entreveríamos
entreveríais
entreverían
Conditional Perfect
habría entrevisto
habrías entrevisto
habría entrevisto
habríamos entrevisto
habríais entrevisto
habrían entrevisto
Subjunctive
Present
entrevea
entreveas
entrevea
entreveamos
entreveáis
entrevean
Present Perfect
haya entrevisto
hayas entrevisto
haya entrevisto
hayamos entrevisto
hayáis entrevisto
hayan entrevisto
Imperfect
entreviera

OR

entreviese
entrevieras

OR

entrevieses
entreviera

OR

entreviese
entreviéramos

OR

entreviésemos
entrevierais

OR

entrevieseis
entrevieran

OR

entreviesen
Past Perfect - Pluperfect
hubiera entrevisto

OR

hubiese entrevisto
hubieras entrevisto

OR

hubieses entrevisto
hubiera entrevisto

OR

hubiese entrevisto
hubiéramos entrevisto

OR

hubiésemos entrevisto
hubierais entrevisto

OR

hubieseis entrevisto
hubieran entrevisto

OR

hubiesen entrevisto
Imperative
Affirmative Imperative
entrevé!
entrevea!
entreveamos!
entreved!
entrevean!
Negative Commands
no entreveas!
no entrevea!
no entreveamos!
no entreveáis!
no entrevean!
Other Forms
Infinitive
entrever
Past Participle
entrevisto
Present Participle
entreviendo
Want to print this verb chart?
Click here

---
Use our Spanish Verb Conjugation Tool (and translator) to conjugate and translate over 10,000 spanish verbs.


---
Listed below are some of the commonly selected verbs. Click on the verb and you will see its full conjugation and translation.


Please spread the word about our
Spanish Verb Conjugation
tool!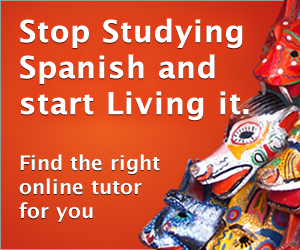 ---
---
; ;