---
Spanish Verb Conjugator - enfriar

Spanish Verb:
enfriar


English Translation:
to cool, to chill
Like our free content? Let us know!

Follow us on Twitter to receive our Verb of the Day! Follow @Twitter
Notes: enfriar is a completely regular verb. Note:
yo
tú
él/ella/usted
nosotros/-as
vosotros/-as
ellos/ellas/ustedes
Indicative
Present
enfrío
enfrías
enfría
enfriamos
enfriáis
enfrían
Present Perfect
he enfriado
has enfriado
ha enfriado
hemos enfriado
habéis enfriado
han enfriado
Imperfect
enfriaba
enfriabas
enfriaba
enfriábamos
enfriabais
enfriaban
Preterite
enfrié
enfriaste
enfrió
enfriamos
enfriasteis
enfriaron
Past Perfect - Pluperfect
había enfriado
habías enfriado
había enfriado
habíamos enfriado
habíais enfriado
habían enfriado
Past Perfect Simple
hube enfriado
hubiste enfriado
hubo enfriado
hubimos enfriado
hubisteis enfriado
hubieron enfriado
Future
enfriaré
enfriarás
enfriará
enfriaremos
enfriaréis
enfriarán
Future Perfect
habré enfriado
habrás enfriado
habrá enfriado
habremos enfriado
habréis enfriado
habran enfriado
Conditional
enfriaría
enfriarías
enfriaría
enfriaríamos
enfriaríais
enfriarían
Conditional Perfect
habría enfriado
habrías enfriado
habría enfriado
habríamos enfriado
habríais enfriado
habrían enfriado
Subjunctive
Present
enfríe
enfríes
enfríe
enfriemos
enfriéis
enfríen
Present Perfect
haya enfriado
hayas enfriado
haya enfriado
hayamos enfriado
hayáis enfriado
hayan enfriado
Imperfect
enfriara

OR

enfriase
enfriaras

OR

enfriases
enfriara

OR

enfriase
enfriáramos

OR

enfriásemos
enfriarais

OR

enfriaseis
enfriaran

OR

enfriasen
Past Perfect - Pluperfect
hubiera enfriado

OR

hubiese enfriado
hubieras enfriado

OR

hubieses enfriado
hubiera enfriado

OR

hubiese enfriado
hubiéramos enfriado

OR

hubiésemos enfriado
hubierais enfriado

OR

hubieseis enfriado
hubieran enfriado

OR

hubiesen enfriado
Imperative
Affirmative Imperative
enfría!
enfríe!
enfriemos!
enfriad!
enfríen!
Negative Commands
no enfríes!
no enfríe!
no enfriemos!
no enfriéis!
no enfríen!
Other Forms
Infinitive
enfriar
Past Participle
enfriado
Present Participle
enfriando
Want to print this verb chart?
Click here

Translated sentences containing 'enfriar'
Mis abuelitos siempre enfriaban el chocolate un poco porque no les gustaba tomarlo muy caliente.

My grandparents would always let their hot chocolate cool off a little, because they didn't like to drink it when it was piping hot.
A veces mientras se enfría se le pone un trapo por encima.

Sometimes, while it cools, it may be covered with a cloth
Se te va a enfriar la sopa.
Your soup is going to get cold.
No se ha enfriado todavía.
It hasn't gotten cold yet.
Se le va a enfriar la comida.
Your food is going to get cold.
[
more Spanish sentences with enfriar
]
---
Use our Spanish Verb Conjugation Tool (and translator) to conjugate and translate over 10,000 spanish verbs.


---
Listed below are some of the commonly selected verbs. Click on the verb and you will see its full conjugation and translation.


Return to the
Spanish Verb Conjugation
index page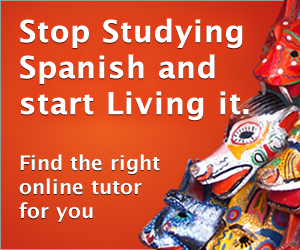 ---