---
Spanish Verb Conjugator - digerir

Spanish Verb:
digerir


English Translation:
to digest
Like our free content? Let us know!

Follow us on Twitter to receive our Verb of the Day! Follow @Twitter
Notes:
digerir
is a completely irregular verb. Observed irregularities: DIPTONGACIÓN - Change in the stem vocale (diptongue): e > ie DEBILITACIÓN VOCÁLICA - Change in the stem vocale: e > i Note: Irregular forms are in
blue
yo
tú
él/ella/usted
nosotros/-as
vosotros/-as
ellos/ellas/ustedes
Indicative
Present
digiero
digieres
digiere
digerimos
digerís
digieren
Present Perfect
he digerido
has digerido
ha digerido
hemos digerido
habéis digerido
han digerido
Imperfect
digería
digerías
digería
digeríamos
digeríais
digerían
Preterite
digerí
digeriste
digirió
digerimos
digeristeis
digirieron
Past Perfect - Pluperfect
había digerido
habías digerido
había digerido
habíamos digerido
habíais digerido
habían digerido
Past Perfect Simple
hube digerido
hubiste digerido
hubo digerido
hubimos digerido
hubisteis digerido
hubieron digerido
Future
digeriré
digerirás
digerirá
digeriremos
digeriréis
digerirán
Future Perfect
habré digerido
habrás digerido
habrá digerido
habremos digerido
habréis digerido
habran digerido
Conditional
digeriría
digerirías
digeriría
digeriríamos
digeriríais
digerirían
Conditional Perfect
habría digerido
habrías digerido
habría digerido
habríamos digerido
habríais digerido
habrían digerido
Subjunctive
Present
digiera
digieras
digiera
digiramos
digiráis
digieran
Present Perfect
haya digerido
hayas digerido
haya digerido
hayamos digerido
hayáis digerido
hayan digerido
Imperfect
digiriera

OR

digiriese
digirieras

OR

digirieses
digiriera

OR

digiriese
digiriéramos

OR

digiriésemos
digirierais

OR

digirieseis
digirieran

OR

digiriesen
Past Perfect - Pluperfect
hubiera digerido

OR

hubiese digerido
hubieras digerido

OR

hubieses digerido
hubiera digerido

OR

hubiese digerido
hubiéramos digerido

OR

hubiésemos digerido
hubierais digerido

OR

hubieseis digerido
hubieran digerido

OR

hubiesen digerido
Imperative
Affirmative Imperative
digiere!
digiera!
digiramos!
digerid!
digieran!
Negative Commands
no digieras!
no digiera!
no digiramos!
no digiráis!
no digieran!
Other Forms
Infinitive
digerir
Past Participle
digerido
Present Participle
digiriendo
Want to print this verb chart?
Click here

Translated sentences containing 'digerir'
Ella no ha digerido la pérdida de su hermanita.

She hasn't been able to accept the loss of her sister
¡Es increíble que los gusanos digieran las hojas tan bien!
It is incredible that the worms digest the leaves so well!
Mi mascota ha digerido su comida en un santiamén.
My pet has digested its food in a jiffy.
Digerimos todo lo que el profesor dijo.
We assimilated everything the professor said.
[
more Spanish sentences with digerir
]
---
Use our Spanish Verb Conjugation Tool (and translator) to conjugate and translate over 10,000 spanish verbs.


---
Listed below are some of the commonly selected verbs. Click on the verb and you will see its full conjugation and translation.


Return to the
Spanish Verb Conjugation
index page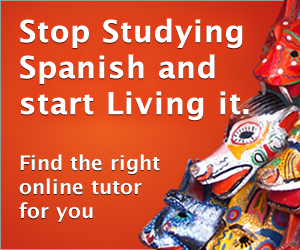 ---
---
; ;