---
Spanish Verb Conjugator - desabrochar

Spanish Verb:
desabrochar


English Translation:
to undo
Like our free content? Let us know!

Follow us on Twitter to receive our Verb of the Day! Follow @Twitter
Notes: desabrochar is a completely regular verb. Note:
yo
tú
él/ella/usted
nosotros/-as
vosotros/-as
ellos/ellas/ustedes
Indicative
Present
desabrocho
desabrochas
desabrocha
desabrochamos
desabrocháis
desabrochan
Present Perfect
he desabrochado
has desabrochado
ha desabrochado
hemos desabrochado
habéis desabrochado
han desabrochado
Imperfect
desabrochaba
desabrochabas
desabrochaba
desabrochábamos
desabrochabais
desabrochaban
Preterite
desabroché
desabrochaste
desabrochó
desabrochamos
desabrochasteis
desabrocharon
Past Perfect - Pluperfect
había desabrochado
habías desabrochado
había desabrochado
habíamos desabrochado
habíais desabrochado
habían desabrochado
Past Perfect Simple
hube desabrochado
hubiste desabrochado
hubo desabrochado
hubimos desabrochado
hubisteis desabrochado
hubieron desabrochado
Future
desabrocharé
desabrocharás
desabrochará
desabrocharemos
desabrocharéis
desabrocharán
Future Perfect
habré desabrochado
habrás desabrochado
habrá desabrochado
habremos desabrochado
habréis desabrochado
habran desabrochado
Conditional
desabrocharía
desabrocharías
desabrocharía
desabrocharíamos
desabrocharíais
desabrocharían
Conditional Perfect
habría desabrochado
habrías desabrochado
habría desabrochado
habríamos desabrochado
habríais desabrochado
habrían desabrochado
Subjunctive
Present
desabroche
desabroches
desabroche
desabrochemos
desabrochéis
desabrochen
Present Perfect
haya desabrochado
hayas desabrochado
haya desabrochado
hayamos desabrochado
hayáis desabrochado
hayan desabrochado
Imperfect
desabrochara

OR

desabrochase
desabrocharas

OR

desabrochases
desabrochara

OR

desabrochase
desabrocháramos

OR

desabrochásemos
desabrocharais

OR

desabrochaseis
desabrocharan

OR

desabrochasen
Past Perfect - Pluperfect
hubiera desabrochado

OR

hubiese desabrochado
hubieras desabrochado

OR

hubieses desabrochado
hubiera desabrochado

OR

hubiese desabrochado
hubiéramos desabrochado

OR

hubiésemos desabrochado
hubierais desabrochado

OR

hubieseis desabrochado
hubieran desabrochado

OR

hubiesen desabrochado
Imperative
Affirmative Imperative
desabrocha!
desabroche!
desabrochemos!
desabrochad!
desabrochen!
Negative Commands
no desabroches!
no desabroche!
no desabrochemos!
no desabrochéis!
no desabrochen!
Other Forms
Infinitive
desabrochar
Past Participle
desabrochado
Present Participle
desabrochando
Want to print this verb chart?
Click here

---
Use our Spanish Verb Conjugation Tool (and translator) to conjugate and translate over 10,000 spanish verbs.


---
Listed below are some of the commonly selected verbs. Click on the verb and you will see its full conjugation and translation.


Return to the
Spanish Verb Conjugation
index page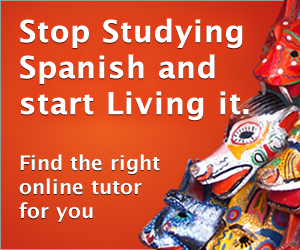 ---