---
Spanish Verb Conjugator - demandar

Spanish Verb:
demandar


English Translation:
to demand, to sue
Like our free content? Let us know!

Follow us on Twitter to receive our Verb of the Day! Follow @Twitter
Notes: demandar is a completely regular verb. Note:
yo
tú
él/ella/usted
nosotros/-as
vosotros/-as
ellos/ellas/ustedes
Indicative
Present
demando
demandas
demanda
demandamos
demandáis
demandan
Present Perfect
he demandado
has demandado
ha demandado
hemos demandado
habéis demandado
han demandado
Imperfect
demandaba
demandabas
demandaba
demandábamos
demandabais
demandaban
Preterite
demandé
demandaste
demandó
demandamos
demandasteis
demandaron
Past Perfect - Pluperfect
había demandado
habías demandado
había demandado
habíamos demandado
habíais demandado
habían demandado
Past Perfect Simple
hube demandado
hubiste demandado
hubo demandado
hubimos demandado
hubisteis demandado
hubieron demandado
Future
demandaré
demandarás
demandará
demandaremos
demandaréis
demandarán
Future Perfect
habré demandado
habrás demandado
habrá demandado
habremos demandado
habréis demandado
habran demandado
Conditional
demandaría
demandarías
demandaría
demandaríamos
demandaríais
demandarían
Conditional Perfect
habría demandado
habrías demandado
habría demandado
habríamos demandado
habríais demandado
habrían demandado
Subjunctive
Present
demande
demandes
demande
demandemos
demandéis
demanden
Present Perfect
haya demandado
hayas demandado
haya demandado
hayamos demandado
hayáis demandado
hayan demandado
Imperfect
demandara

OR

demandase
demandaras

OR

demandases
demandara

OR

demandase
demandáramos

OR

demandásemos
demandarais

OR

demandaseis
demandaran

OR

demandasen
Past Perfect - Pluperfect
hubiera demandado

OR

hubiese demandado
hubieras demandado

OR

hubieses demandado
hubiera demandado

OR

hubiese demandado
hubiéramos demandado

OR

hubiésemos demandado
hubierais demandado

OR

hubieseis demandado
hubieran demandado

OR

hubiesen demandado
Imperative
Affirmative Imperative
demanda!
demande!
demandemos!
demandad!
demanden!
Negative Commands
no demandes!
no demande!
no demandemos!
no demandéis!
no demanden!
Other Forms
Infinitive
demandar
Past Participle
demandado
Present Participle
demandando
Want to print this verb chart?
Click here

Translated sentences containing 'demandar'
Me siento orgulloso que ella demande sus derechos.
It makes me proud that she demands her rights.
Ella pone una demanda en contra de la empresa.
She puts a lawsuit against the company.
Los niños demandan atención y cariño.
Children require attention and love.
Los viajeros están demandando mejores servicios.
The travelers are demanding better services.
Las mujeres demandan un salario igualitario.
The women demand an equal salary.
El pueblo está demandando más responsabilidad.
The town is demanding more accountability.
[
more Spanish sentences with demandar
]
---
Use our Spanish Verb Conjugation Tool (and translator) to conjugate and translate over 10,000 spanish verbs.


---
Listed below are some of the commonly selected verbs. Click on the verb and you will see its full conjugation and translation.


Return to the
Spanish Verb Conjugation
index page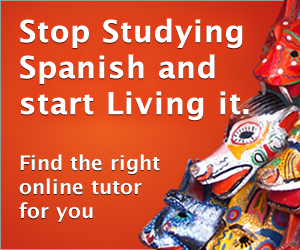 ---