---
Spanish Verb Conjugator - conversar

Spanish Verb:
conversar


English Translation:
to talk, converse; to tell, relate
Like our free content? Let us know!

Follow us on Twitter to receive our Verb of the Day! Follow @Twitter
Notes: Regular.
inglés
yo
tú
él/ella/usted
nosotros/-as
vosotros/-as
ellos/ellas/ustedes
Indicative
Present
I talk, am talking
converso
conversas
conversa
conversamos
conversáis
conversan
Present Perfect
I have talked
he conversado
has conversado
ha conversado
hemos conversado
habéis conversado
han conversado
Imperfect
I was talking, used to talk, talked
conversaba
conversabas
conversaba
conversábamos
conversabais
conversaban
Preterite
I talked
conversé
conversaste
conversó
conversamos
conversasteis
conversaron
Past Perfect - Pluperfect
I had talked
había conversado
habías conversado
había conversado
habíamos conversado
habíais conversado
habían conversado
Future
I will talk
conversaré
conversarás
conversará
conversaremos
conversaréis
conversarán
Future Perfect
I will have talked
habré conversado
habrás conversado
habrá conversado
habremos conversado
habréis conversado
habrán conversado
Conditional
I would talk
conversaría
conversarías
conversaría
conversaríamos
conversaríais
conversarían
Conditional Perfect
I would have talked
habría conversado
habrías conversado
habría conversado
habríamos conversado
habríais conversado
habrían conversado
Preterite Perfect
I had talked
hube conversado
hubiste conversado
hubo conversado
hubimos conversado
hubisteis conversado
hubieron conversado
Subjunctive
Present
I talk, am talking
converse
converses
converse
conversemos
converséis
conversen
Present Perfect
I have talked, talked
haya conversado
hayas conversado
haya conversado
hayamos conversado
hayáis conversado
hayan conversado
Imperfect
I talked, was talking
conversara

OR

conversase
conversaras

OR

conversases
conversara

OR

conversase
conversáramos

OR

conversásemos
conversarais

OR

conversaseis
conversaran

OR

conversasen.
Past Perfect - Pluperfect
I had talked
hubiera conversado

OR

hubiese conversado
hubieras conversado

OR

hubieses conversado
hubiera conversado

OR

hubiese conversado
hubiéramos conversado

OR

hubiésemos conversado
hubierais conversado

OR

hubieseis conversado
hubieran conversado

OR

hubiesen conversado.
Future
I will talk
conversare
conversares
conversare
conversáremos
conversareis
conversaren
Future Perfect
I will have talked
hubiere conversado
hubieres conversado
hubiere conversado
hubiéremos conversado
hubiereis conversado
hubieren conversado
Imperative
Affirmative Imperative
Talk!
conversa
converse
conversemos
conversad
conversen
Negative Commands
Don't talk!
no converses
no converse
no conversemos
no converséis
no conversen
Other Forms
Present Participle
talking
conversando
Past Participle
talked
conversado
Want to print this verb chart?
Click here

Translated sentences containing 'conversar'
Victoria y Lucía conversaron por teléfono por dos horas.
Victoria and Lucía talked on the phone for two hours.
Conversábamos con el dependiente cuando Lourdes entró en la joyería.
We were talking with the clerk when Lourdes entered the jewelry store.
[
more Spanish sentences with conversar
]
---
Use our Spanish Verb Conjugation Tool (and translator) to conjugate and translate over 10,000 spanish verbs.


---
Listed below are some of the commonly selected verbs. Click on the verb and you will see its full conjugation and translation.


Return to the
Spanish Verb Conjugation
index page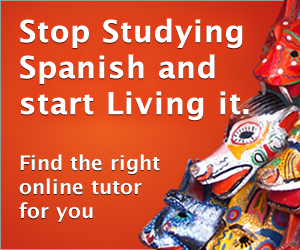 ---