---
Spanish Verb Conjugator - borrar

Spanish Verb:
borrar



English Translation:
to erase, rub out, to cross out, obliterate, wipe out
Like our free content? Let us know!

Follow us on Twitter to receive our Verb of the Day! Follow @Twitter
Notes: Regular.
inglés
yo
tú
él/ella/usted
nosotros/-as
vosotros/-as
ellos/ellas/ustedes
Indicative
Present
I erase, am erasing
borro
borras
borra
borramos
borráis
borran
Present Perfect
I have erased
he borrado
has borrado
ha borrado
hemos borrado
habéis borrado
han borrado
Imperfect
I was erasing, used to erase, erased
borraba
borrabas
borraba
borrábamos
borrabais
borraban
Preterite
I erased
borré
borraste
borró
borramos
borrasteis
borraron
Past Perfect - Pluperfect
I had erased
había borrado
habías borrado
había borrado
habíamos borrado
habíais borrado
habían borrado
Future
I will erase
borraré
borrarás
borrará
borraremos
borraréis
borrarán
Future Perfect
I will have erased
habré borrado
habrás borrado
habrá borrado
habremos borrado
habréis borrado
habrán borrado
Conditional
I would erase
borraría
borrarías
borraría
borraríamos
borraríais
borrarían
Conditional Perfect
I would have erased
habría borrado
habrías borrado
habría borrado
habríamos borrado
habríais borrado
habrían borrado
Preterite Perfect
I had erased
hube borrado
hubiste borrado
hubo borrado
hubimos borrado
hubisteis borrado
hubieron borrado
Subjunctive
Present
I erase, am erasing
borre
borres
borre
borremos
borréis
borren
Present Perfect
I have erased, erased
haya borrado
hayas borrado
haya borrado
hayamos borrado
hayáis borrado
hayan borrado
Imperfect
I erased, was erasing
borrara

OR

borrase
borraras

OR

borrases
borrara

OR

borrase
borráramos

OR

borrásemos
borrarais

OR

borraseis
borraran

OR

borrasen.
Past Perfect - Pluperfect
I had erased
hubiera borrado

OR

hubiese borrado
hubieras borrado

OR

hubieses borrado
hubiera borrado

OR

hubiese borrado
hubiéramos borrado

OR

hubiésemos borrado
hubierais borrado

OR

hubieseis borrado
hubieran borrado

OR

hubiesen borrado.
Future
I will erase
borrare
borrares
borrare
borráremos
borrareis
borraren
Future Perfect
I will have erased
hubiere borrado
hubieres borrado
hubiere borrado
hubiéremos borrado
hubiereis borrado
hubieren borrado
Imperative
Affirmative Imperative
Erase!
borra
borre
borrad
borren
Negative Commands
Don't erase!
no borres
no borre
no borréis
no borren
Other Forms
Present Participle
erasing
borrando
Past Participle
erased
borrado
Want to print this verb chart?
Click here

Translated sentences containing 'borrar'
¡No borren la pizarra todavía, por favor!
Don't erase the board yet, please!
No lo borre.
Don't erase it.
La profesora me pidió que borrara la pizzara.
The teacher asked me to erase the blackboard.
El virus borró la memoria de la computadora.
The virus erased the memory of the computer.
[
more Spanish sentences with borrar
]
---
Use our Spanish Verb Conjugation Tool (and translator) to conjugate and translate over 10,000 spanish verbs.


---
Listed below are some of the commonly selected verbs. Click on the verb and you will see its full conjugation and translation.


Return to the
Spanish Verb Conjugation
index page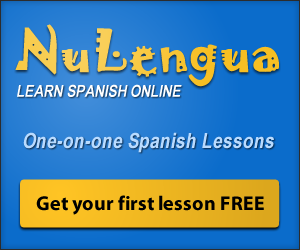 ---