---
Spanish Verb Conjugator - bloquear

Spanish Verb:
bloquear


English Translation:
to blockade
Like our free content? Let us know!

Follow us on Twitter to receive our Verb of the Day! Follow @Twitter
Notes: bloquear is a completely regular verb. Note:
yo
tú
él/ella/usted
nosotros/-as
vosotros/-as
ellos/ellas/ustedes
Indicative
Present
bloqueo
bloqueas
bloquea
bloqueamos
bloqueáis
bloquean
Present Perfect
he bloqueado
has bloqueado
ha bloqueado
hemos bloqueado
habéis bloqueado
han bloqueado
Imperfect
bloqueaba
bloqueabas
bloqueaba
bloqueábamos
bloqueabais
bloqueaban
Preterite
bloqueé
bloqueaste
bloqueó
bloqueamos
bloqueasteis
bloquearon
Past Perfect - Pluperfect
había bloqueado
habías bloqueado
había bloqueado
habíamos bloqueado
habíais bloqueado
habían bloqueado
Past Perfect Simple
hube bloqueado
hubiste bloqueado
hubo bloqueado
hubimos bloqueado
hubisteis bloqueado
hubieron bloqueado
Future
bloquearé
bloquearás
bloqueará
bloquearemos
bloquearéis
bloquearán
Future Perfect
habré bloqueado
habrás bloqueado
habrá bloqueado
habremos bloqueado
habréis bloqueado
habran bloqueado
Conditional
bloquearía
bloquearías
bloquearía
bloquearíamos
bloquearíais
bloquearían
Conditional Perfect
habría bloqueado
habrías bloqueado
habría bloqueado
habríamos bloqueado
habríais bloqueado
habrían bloqueado
Subjunctive
Present
bloquee
bloquees
bloquee
bloqueemos
bloqueéis
bloqueen
Present Perfect
haya bloqueado
hayas bloqueado
haya bloqueado
hayamos bloqueado
hayáis bloqueado
hayan bloqueado
Imperfect
bloqueara

OR

bloquease
bloquearas

OR

bloqueases
bloqueara

OR

bloquease
bloqueáramos

OR

bloqueásemos
bloquearais

OR

bloqueaseis
bloquearan

OR

bloqueasen
Past Perfect - Pluperfect
hubiera bloqueado

OR

hubiese bloqueado
hubieras bloqueado

OR

hubieses bloqueado
hubiera bloqueado

OR

hubiese bloqueado
hubiéramos bloqueado

OR

hubiésemos bloqueado
hubierais bloqueado

OR

hubieseis bloqueado
hubieran bloqueado

OR

hubiesen bloqueado
Imperative
Affirmative Imperative
bloquea!
bloquee!
bloqueemos!
bloquead!
bloqueen!
Negative Commands
no bloquees!
no bloquee!
no bloqueemos!
no bloqueéis!
no bloqueen!
Other Forms
Infinitive
bloquear
Past Participle
bloqueado
Present Participle
bloqueando
Want to print this verb chart?
Click here

Translated sentences containing 'bloquear'
El biombo bloqueaba a la actriz.
The screen was blocking the actress.
Hay un autobús bloqueando el paso.
There is a bus blocking the way.
Los secuestradores bloquearon el camino con sus carros blindados.
The kidnappers blocked the road with their armored cars.
Las admiradoras estaban bloqueando al famoso cantante y no lo dejaron salir.
The fans were blocking the famous singer from leaving.
Las cortinas habían bloqueado la luz y la planta murió.
The curtains had blocked the light, and the plant died.
[
more Spanish sentences with bloquear
]
---
Use our Spanish Verb Conjugation Tool (and translator) to conjugate and translate over 10,000 spanish verbs.


---
Listed below are some of the commonly selected verbs. Click on the verb and you will see its full conjugation and translation.


Return to the
Spanish Verb Conjugation
index page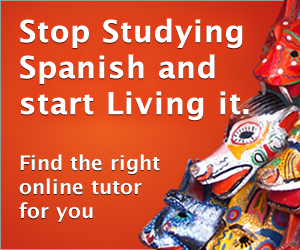 ---