---
Spanish Verb Conjugator - acceder

Spanish Verb:
acceder



English Translation:
to access
Like our free content? Let us know!

Follow us on Twitter to receive our Verb of the Day! Follow @Twitter
Notes: acceder is a completely regular verb. Note:
yo
tú
él/ella/usted
nosotros/-as
vosotros/-as
ellos/ellas/ustedes
Indicative
Present
accedo
accedes
accede
accedemos
accedéis
acceden
Present Perfect
he accedido
has accedido
ha accedido
hemos accedido
habéis accedido
han accedido
Imperfect
accedía
accedías
accedía
accedíamos
accedíais
accedían
Preterite
accedí
accediste
accedió
accedimos
accedisteis
accedieron
Past Perfect - Pluperfect
había accedido
habías accedido
había accedido
habíamos accedido
habíais accedido
habían accedido
Past Perfect Simple
hube accedido
hubiste accedido
hubo accedido
hubimos accedido
hubisteis accedido
hubieron accedido
Future
accederé
accederás
accederá
accederemos
accederéis
accederán
Future Perfect
habré accedido
habrás accedido
habrá accedido
habremos accedido
habréis accedido
habran accedido
Conditional
accedería
accederías
accedería
accederíamos
accederíais
accederían
Conditional Perfect
habría accedido
habrías accedido
habría accedido
habríamos accedido
habríais accedido
habrían accedido
Subjunctive
Present
acceda
accedas
acceda
accedamos
accedáis
accedan
Present Perfect
haya accedido
hayas accedido
haya accedido
hayamos accedido
hayáis accedido
hayan accedido
Imperfect
accediera

OR

accediese
accedieras

OR

accedieses
accediera

OR

accediese
accediéramos

OR

accediésemos
accedierais

OR

accedieseis
accedieran

OR

accediesen
Past Perfect - Pluperfect
hubiera accedido

OR

hubiese accedido
hubieras accedido

OR

hubieses accedido
hubiera accedido

OR

hubiese accedido
hubiéramos accedido

OR

hubiésemos accedido
hubierais accedido

OR

hubieseis accedido
hubieran accedido

OR

hubiesen accedido
Imperative
Affirmative Imperative
accede!
acceda!
accedamos!
acceded!
accedan!
Negative Commands
no accedas!
no acceda!
no accedamos!
no accedáis!
no accedan!
Other Forms
Infinitive
acceder
Past Participle
accedido
Present Participle
accediendo
Want to print this verb chart?
Click here

Translated sentences containing 'acceder'
Sus notas le permitieron acceder a la Universidad.

His grades allowed him to be accepted in the University.
Es necesario pasar el control policial para acceder a la zona de embarque.

For going into the boarding zone, one needs to pass the police control.
Usted necesita un teléfono de tonos para acceder al menú.

You need a touch tone phone to access the menu.
Necesito crear una nueva cuenta para acceder este sitio web.
I need to create a new account to access to this website.
[
more Spanish sentences with acceder
]
---
Use our Spanish Verb Conjugation Tool (and translator) to conjugate and translate over 10,000 spanish verbs.


---
Listed below are some of the commonly selected verbs. Click on the verb and you will see its full conjugation and translation.


Please spread the word about our
Spanish Verb Conjugation
tool!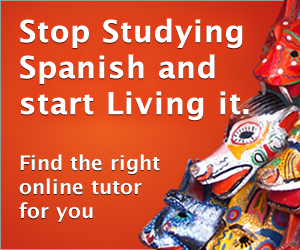 ---