---
Search Results for 'ofon top'
Search results 1 - 10 of about 157 for ofon top. (0.480027356 seconds)
para - for, to, towards por - because of, to, for, by, through, per salvo - except (for) según - according to, depending on sin - without sobre - on top of, over, above, ...
http://www.123teachme.com/learn_spanish/spanish_prepositions_intro
Top Sentences
Whether you are looking for simple spanish sentences, romantic spanish sentences, or funny spanish sentences, our sentence builder tool will assist you. We currently have over 5,000 sentences to help you learn spanish. If you are just begining Spanish or are almost fluent, we think that this will be a valuable tool.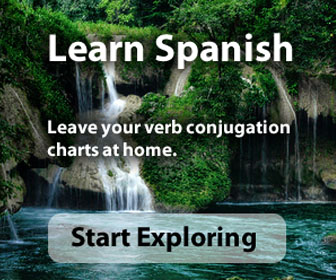 ---